Under the worst weather conditions, the mobile stage truck ST170 Pro Luxury can still arrive as scheduled, bringing shocking performances to the audience. This mobile stage truck has excellent hydraulic system and excellent stability, and can still show excellent performance even in severe weather with MINUS 10 degrees and strong winds above Grade 5.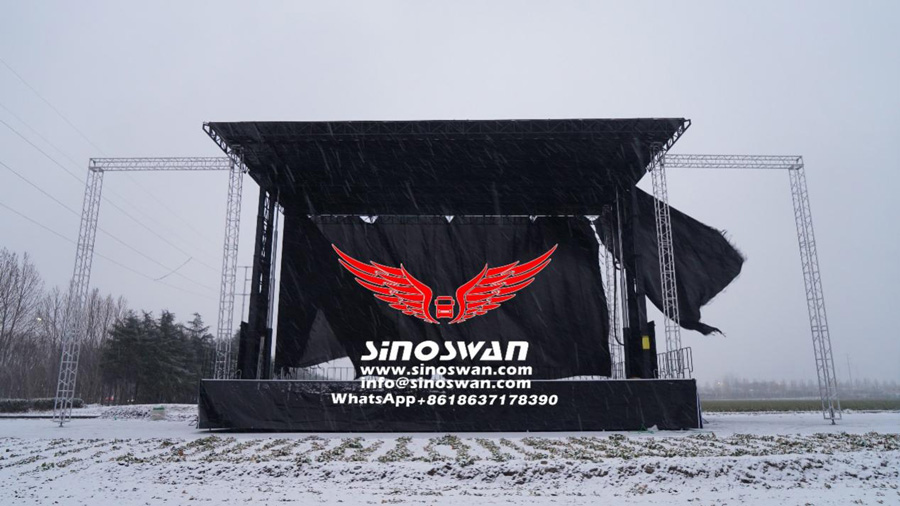 As the stage truck with the largest stage area in the world, ST170 Luxury can form a stage of 17*12*11m after being unfolded. Therefore, the hydraulic system of ST170 Pro Luxury is made of high-quality materials, which has excellent stability and durability. Whether performing indoors or outdoors, ST170 Pro Luxury can run stably, ensuring the safety and comfort of the performance.
In addition, ST170 Pro Luxury also has an advanced control system, which can accurately control the height and angle of the moving stage, and the whole stage construction and hydraulic lifting process only takes 20 minutes, which can bring more diversified and exciting performance effects to the audience. Whether it is a concert, concert, exhibition or other activities, ST170 Pro Luxury can bring shocking visual and auditory enjoyment to the audience.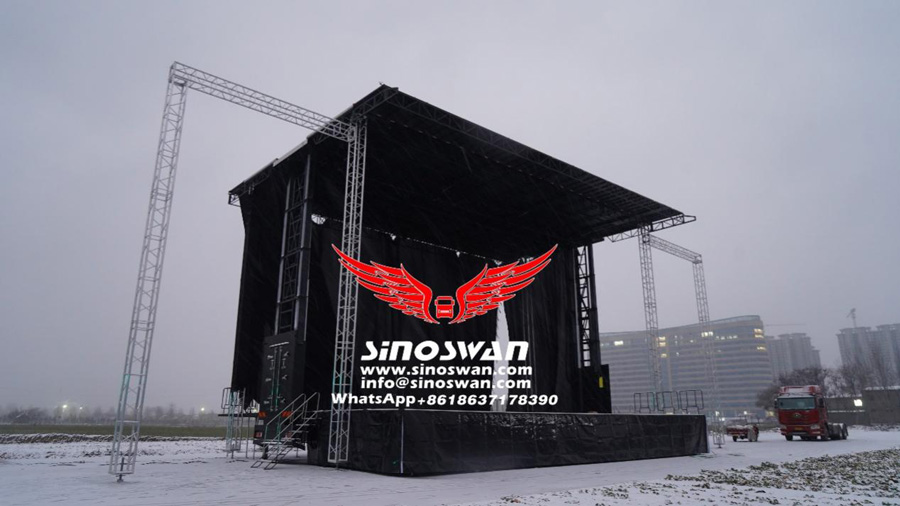 Previously, a customer from Nigeria purchased a ST170 from us to carry out the evangelism work in the church. A single activity can reach 100,000 people. With the help of mobile stage wagons, the church can evangelize in different cities, if one city can attract 100,000 people, ten cities will reach 1,000,000 people. You can imagine what the concept of that is!
You can use the ST170 Pro Luxury as an Evangelism truck to promote a product, service or religious belief. The mobile stage truck enables Tours, street campaigns, events and exhibitions to capture the attention and interest of the target audience through displays, demonstrations and interaction with people.
If you are looking for a high-performance, high-quality mobile stage truck/mobile evangelism truck/mobile crusade truck/gospel truck, then the ST170 Pro Luxury will be your perfect choice. It can show excellent performance in the worst weather conditions, bringing more surprises and excitement to your activities.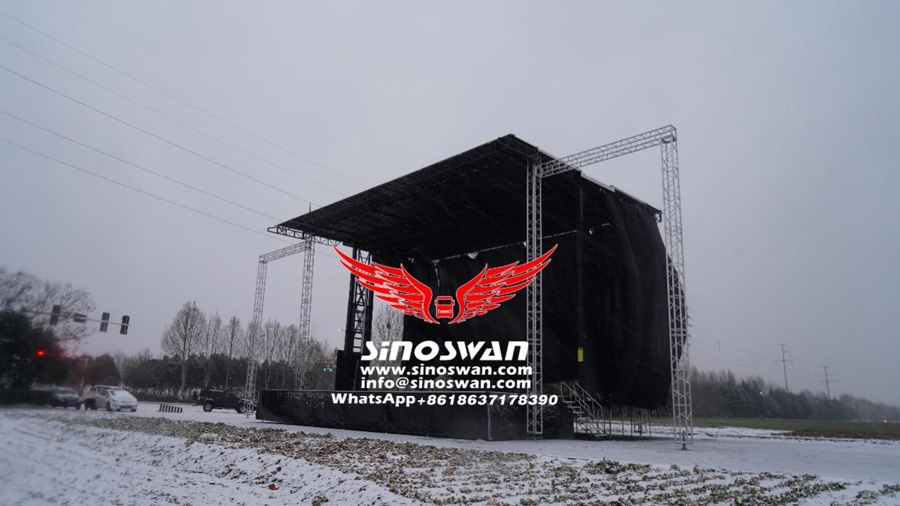 You can check out the link below to see how the world's largest stage truck gets up and running