A Nigerian governor, who will run for president in February 23, contacted me in firm and offered to buy a batch of safe, convenient and versatile mobile election trucks from me in firm. At first, the customer contacted two Chinese suppliers at the same time. After comparison, it was found that SINOSWAN was the source manufacturer, and the other supplier was also supplied by SINOSWAN. Considering that SINOSWAN can control the product quality and give the most favorable price, the customer finally reached a cooperation with SINOSWAN.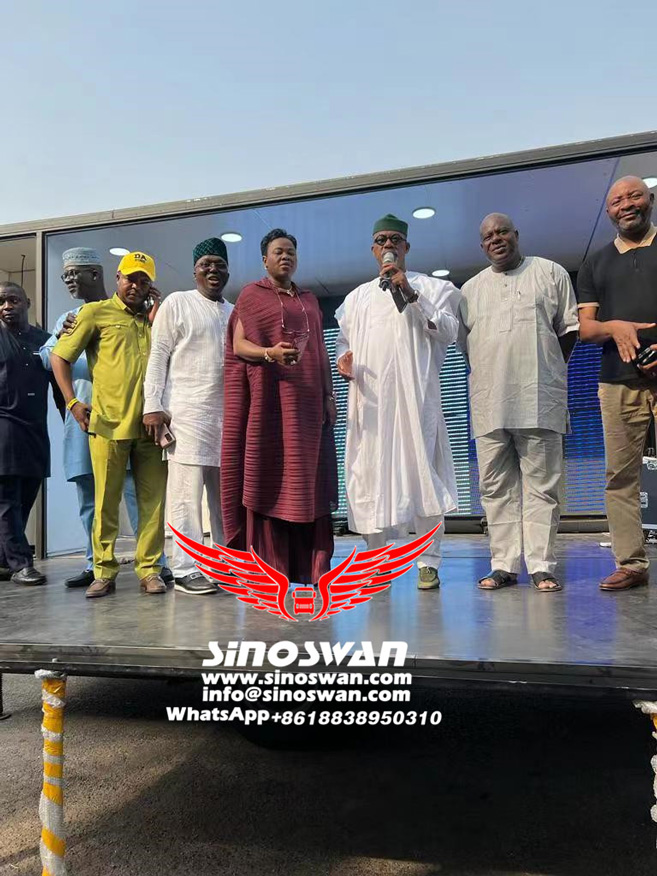 In addition, SINOSWAN gives the differentiation solution according to the customer's needs: The vehicle is equipped with two large LED displays, And a complete set of lighting and sound equipment that can meet the needs of 30,000 outdoor performances, As well as more powerful engines, and even considering the emergencies that may occur during the election campaign, emergency shelters are specially set up to ensure the safety of users and other integrated solutions, which perfectly meet the needs of presidential candidates for campaign speeches and roadshows in different cities.
After being put into use, customers praised the products(see image below): compared with the previous mobile stage vehicles, SINOSWAN vehicles move faster between different cities, the stage is easier and more convenient to build, and the emergency shelter effectively guarantees the safety of on-site personnel.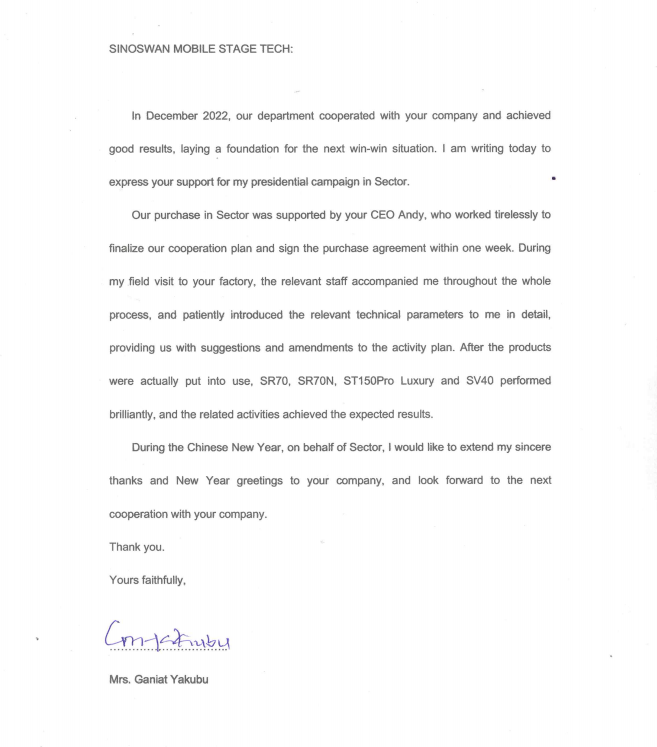 In previous cases with SINOSWAN, many customers from various countries have purchased our products to participate in political campaigns. So if you need to use a mobile stage truck for a political campaign, our experience will help you a lot.