On Dec,1th , our customers in Malaysia have received our products and put them into use. The picture shows the scene photo.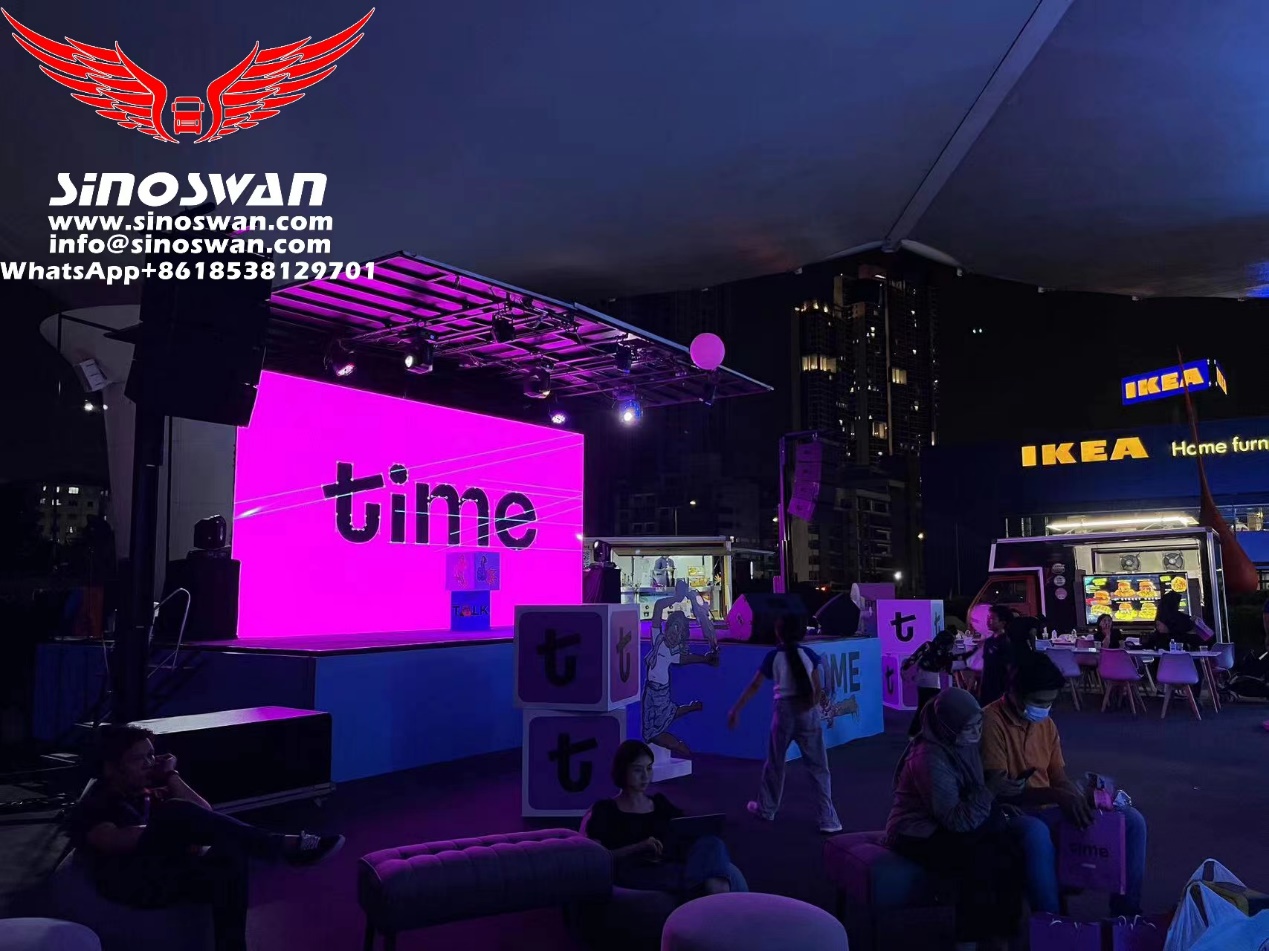 After receiving the customer's order, our company further discussed with the customer firm, deeply understood the relevant needs, and immediately linked with Sector to tailor the plan for the customer.
After 25 days construction period, our company delivered the products to customers firm on schedule, and the customers highly appreciated my work in firm after inspection.
The picture shows the scene of the launch conference for TIME brand by customers using this firm product in Malaysian International Exhibition Hall.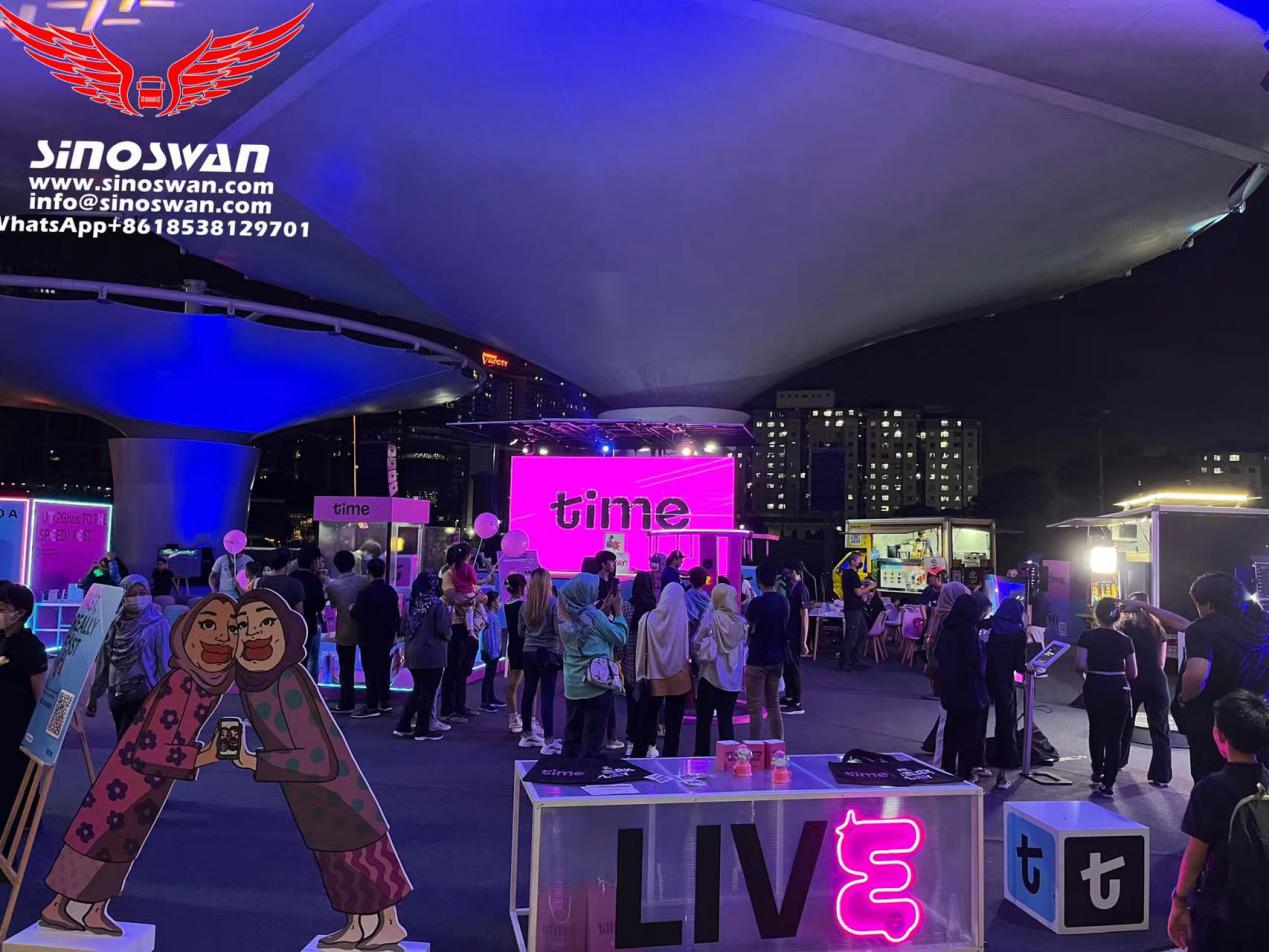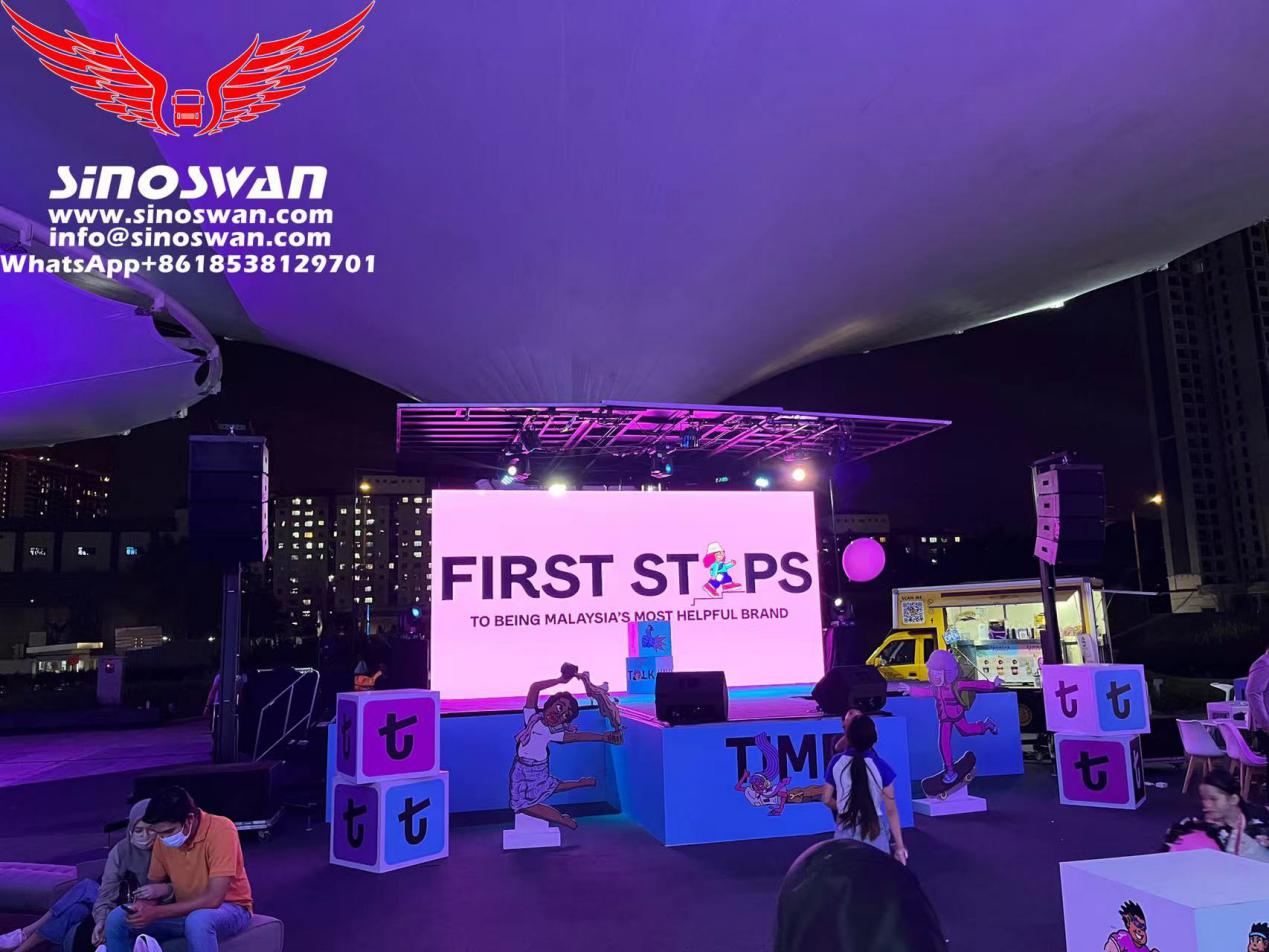 The SS50 model can meet the performance needs of 3,000 people outdoors. After three sides of the carriage are opened, a 9*7m stage can be quickly built, and it is equipped with a large LED screen of 4.2*2. 4m, which is specially suitable for outdoor performances, brand launches, marketing exhibitions and other activities.