A fascinating and engaging audience experience is essential when planning outdoor events. The correct tools can make a big impact when planning a music festival, political campaign, or community event. The mobile led truck from Sinoswan, an industry pioneer since 1997, is groundbreaking. Let's discuss how this innovation is improving outdoor events' ease, efficiency, and safety and why Sinoswan is the leading manufacturer.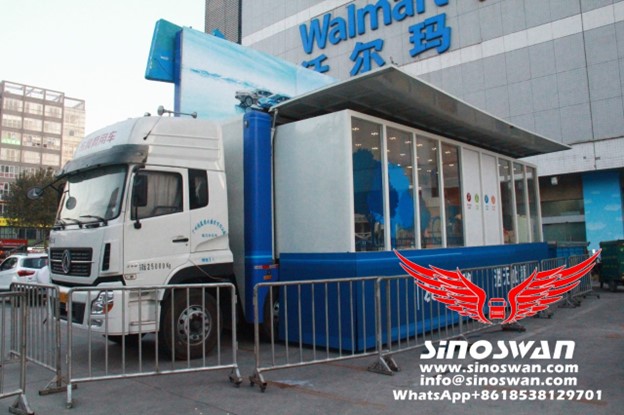 Sinoswan: Excellence Legacy
Sinoswan leads outdoor event solutions for over 20 years. Their commitment to quality and innovation has made them industry leaders. Sinoswan manufactures mobile stages, trailers, and vehicles using superior hydraulic technology. They also offer mobile LED roadshows. Their experience includes church crusades, gospel truck events, political campaigns, and elections. Sinoswan distinguishes out for providing comprehensive outdoor event solutions. They offer generators, sound systems, stage lighting, and LED screens.
Mobile LED trucks are revitalizing outdoor events.
Sinoswan's Mobile LED Truck may change the game with its stunning displays on wheels. These vehicles are built to deliver stunning sights to your outdoor event. Your content can shine on a mobile platform with high-resolution LED screens. The visual impact will be great for live concerts, campaign messages, and religious discourses.
Easy mobility is a major benefit of Sinoswan's Mobile LED Trucks. They may be easily transferred to multiple event venues, spreading your message or entertainment. No longer are you restricted to one place. You can now share the experience.
The Mobile LED Truck, like other Sinoswan systems, is designed for quick and easy setup. Time management is essential while preparing for an outdoor event. These vehicles simplify logistics so you can focus on providing memorable experiences.
As each event is unique, Sinoswan offers flexibility and variety. This is why their mobile LED vehicles are so customizable. You may choose from a variety of screen sizes and configurations to fit your needs, whether you're planning a small party or a major festival.
Mobile LED Trucks from Sinoswan: The Ultimate Solution
Sinoswan strives for quality and perfection.
Selecting Sinoswan's mobile led truck means choosing a brand that puts quality and excellence first. Their significant industry experience shows their commitment to client satisfaction and innovation. To exceed industry standards, the company uses cutting-edge technology and high-quality materials. With Sinoswan, you can be sure your investment will lead to the best outdoor event experience.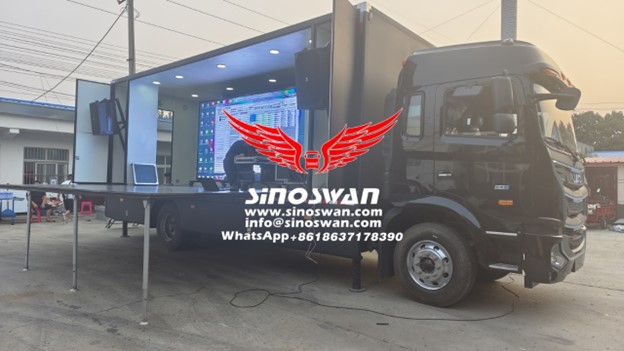 Get Help You Nee
Sinoswan can help with outdoor event planning despite its challenges. Sinoswan offers high-quality Mobile LED Trucks and skilled advice to assure event success. Event specialists may provide expert advice, customized recommendations, and personalized support. Our experts can help you choose the right screen size for your event or optimize the configuration at every stage.
In conclusion,
Sinoswan has led outdoor event innovation since 1997. Our Mobile LED Trucks simplify, speed up, and secure these events. The vivid visuals from these trucks enhance your events. They're portable, easy to set up, and customizable. Sinoswan is known for its unmatched quality and perfection. Their event specialists are highly skilled and ready to advise.
Sinoswan's Mobile LED Trucks can help you create an amazing outdoor event for a religious crusade, political campaign, or music festival. Sinoswan lets you deliver your event to the people, expanding your audience and lasting impact. Contact them immediately to see how their mobile led truck can elevate your outdoor events.