Live performance and outdoor event industries have been completely transformed by mobile hydraulic concert stages. Leading producer of these amazing movable stages, Sinoswan, has advanced hydraulic technology for the entertainment industry. This post will examine the world of Sinoswan's mobile hydraulic concert stages, including their features, uses, and effects on events across the globe.
An Overview of Sinoswan
Renowned producer Sinoswan specialises in producing movable trucks, trailers, and stages. Sinoswan's cutting-edge hydraulic technology has elevated the standard for outdoor event solutions. Their movable platforms are appropriate for a range of occasions, such as political campaigns, gospel performances, religious crusades, and more. The smooth experience for event planners and guests is ensured by the sound systems, stage lighting, LED screens, and generator systems that come with these mobile stages.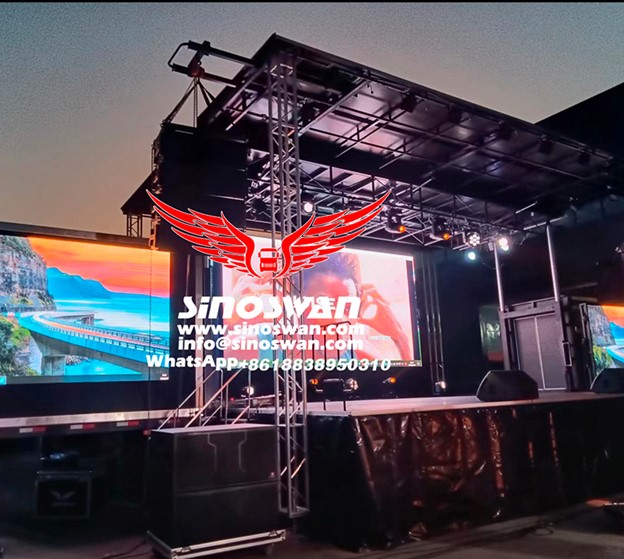 The Disturbance in Sinoswan
Sinoswan is proud of its two-decade history of producing top-notch mobile stages. More than 10,000 sets of roadshow and stage vehicles have been developed and exported by them to a wide spectrum of foreign customers. They have a great reputation among clients from the USA, Canada, Spain, Australia, Russia, and many other countries because of their dedication to quality and innovation.
Adaptable Utilisation
Gospel concerts and church crusades
Gospel concerts and church crusades are the ideal venues for Sinoswan's movable hydraulic concert platforms. These platforms offer a striking setting for religious events, improving the whole experience for both performers and spectators.
Elections & Political Campaigns
Sinoswan's movable stages are revolutionary for electoral campaigns. These platforms are easily arranged, enabling candidates to speak in front of sizable gatherings. Voters are impacted for a long time by the clear sound and visibility provided by the cutting-edge technology.
Outdoor Celebrations and Events
The stages at Sinoswan are ideal for festivals and outdoor events. They are perfect for a range of events, including as food fairs and music festivals, because of their portability. These stages elevate any event with their integrated LED screens and sound systems.
Worldwide Presence
Sinoswan has a vast and extensive reach. Customers from many nations, such as Saudi Arabia, Nigeria, South Africa, Uganda, and the Philippines, have been served by them. Their extensive worldwide reach attests to the excellence and dependability of their movable hydraulic performance platforms.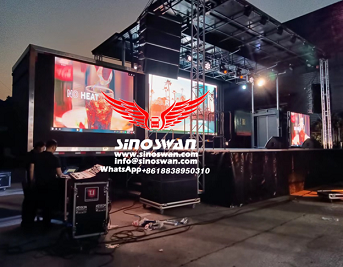 Sinoswan's cutting-edge transportable hydraulic concert platforms have revolutionised the outdoor event and performance world. Their stages provide a flexible and expert solution for anything from political campaigns to church crusades. Sinoswan is the company that event planners turn to when they want the best because of its extensive global reach and track record of meeting client expectations.
Contact Us
Would you like to incorporate a Sinoswan mobile stage into your upcoming event? You can reach them by using the following methods:
Email: info@sinoswan.com
Tel: +8618538129701
WhatsApp Business: +86 18838950310
WhatsApp: +86 18637178390
Wechat: 18538129701
Website: www.sinoswan.com
Youtube : https://www.youtube.com/c/SINOSWANMOBILESTAGES