Are you trying to find a creative and economical strategy to increase brand awareness, interact with potential clients, and present your goods or services in an engaging and dynamic way? Look no further than the world of staged vehicles. These portable display units are revolutionary for companies looking to leave a lasting impression. This blog will go in-depth into the concept of staged transportation, its amazing advantages, the different kinds available, and how to pick the best one for your particular needs.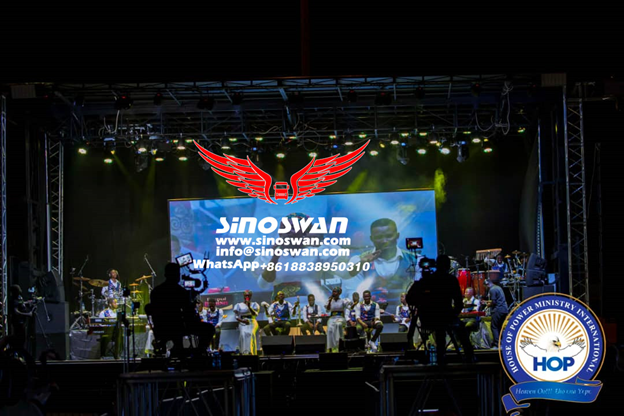 A staged trailer is a mobile display unit designed to exhibit your products or services in various locations. These versatile units come equipped with a range of features, including advanced lighting, high-quality audio systems, and video equipment. The result is an immersive and informative experience for your potential customers.
Staged vehicles offer several compelling advantages for your business:
1. Increased Brand Awareness: You may take your brand directly to your target market with a staged trailer. This unique approach increases your brand's visibility and promotes brand recognition.
2. More Leads and Sales: Due to their entertaining and attention-getting nature, these mobile units make it simpler to gather leads and turn them into paying consumers.
3. Greater Customer Engagement: These trailers provide an interactive platform to showcase your offerings, encouraging potential customers to engage with your products or services.
4. Professional and Polished Presentation: They provide elegance and expertise that makes a lasting impression on your audience.
5. Cost-Effective Marketing Tool: These trailers offer an affordable way to promote your business without the expenses associated with traditional advertising methods.
6. Flexibility and Versatility: They are adaptable to various settings and situations, making them a versatile tool for different marketing needs.

Staged vehicles come in various forms, each with its unique features and advantages:
1. Enclosed Trailers: These trailers offer a safe and weatherproof environment for your displays, assuring that your goods or services are always protected.
2. Open Trailers: Open trailers are excellent for creating a welcoming atmosphere. They allow easy access and offer a more spacious layout for your exhibits.
3. Expandable Trailers: These are expandable and provide more space for larger displays. They are perfect for businesses with a wide range of products or services.
4. Custom Trailers: Custom trailers match your individual needs. You can customize these to ensure your staged trailer accurately presents your business.
How to Choose the Right-Staged Trailer
Selecting the right staged trailer for your business is crucial. Here are some factors to consider:
1. Size of Your Trailer: Choose the size that best satisfies your space requirements while accommodating your displays.
2. Type of Products or Services: Your decision on the staged trailer should match the characteristics of your offers. Also, ensure that it properly highlights your goods or services.
3. Features You Need and Want: Consider the features you need, like lighting, audio, and video equipment, to produce the intended effect.
4. Budget: Determine your budget for the staged trailer, ensuring it fits comfortably within your financial constraints.
In conclusion, staged trailers are the invisible heroes of modern advertising. They offer a chance to market your company, attract new clients, and maintain a polished, expert presentation. Don't forget about their adaptability and affordability as well.
We strongly advise visiting Sinoswan's website if you're prepared to leave a lasting impact on your business and want to learn more about the world of staged automobiles. Their exceptional customer support and services are the ideal fit for your marketing requirements. You can contact Sinoswan at What'sapp +86 18538129701 or info@sinoswan.com for more information.
Your business deserves the attention and recognition it can get with these trailers, and Sinoswan can make it happen. Don't miss out on this fantastic opportunity to elevate your brand!