The Nigerian president recently bought two high-quality pickup trucks made in SINOSWAN for the presidential parade. These pickup trucks will provide safe, reliable and efficient transportation for the president and his team, and ensure that they can smoothly carry out various activities under various terrains and road conditions.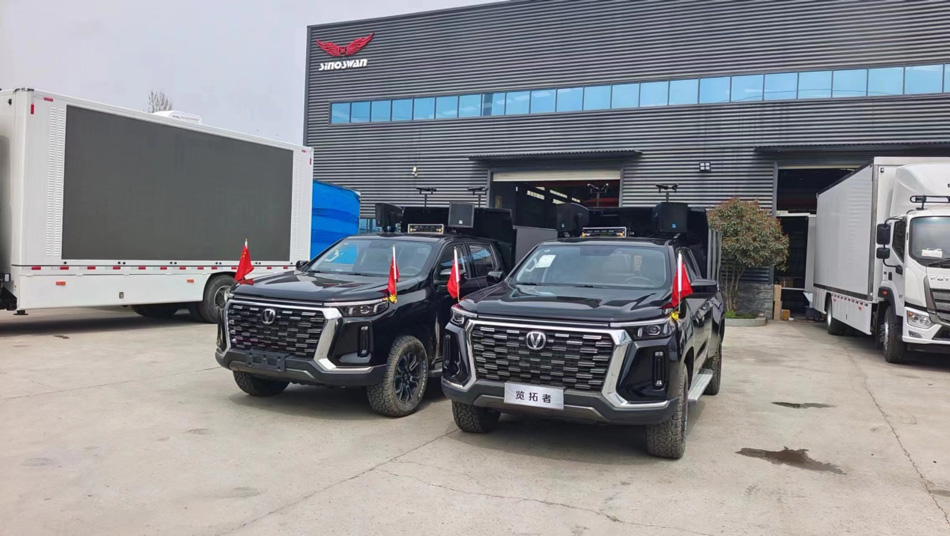 These two pickup trucks are specially customized products for government and public institutions in firm. They have excellent performance and excellent safety performance to meet the most stringent safety standards. These vehicles are equipped with the most advanced technology and equipment, including advanced GPS navigation system, intelligent on-board electronic equipment, high-performance tires and flexible chassis to ensure that passengers can safely and easily cross various terrain and road conditions.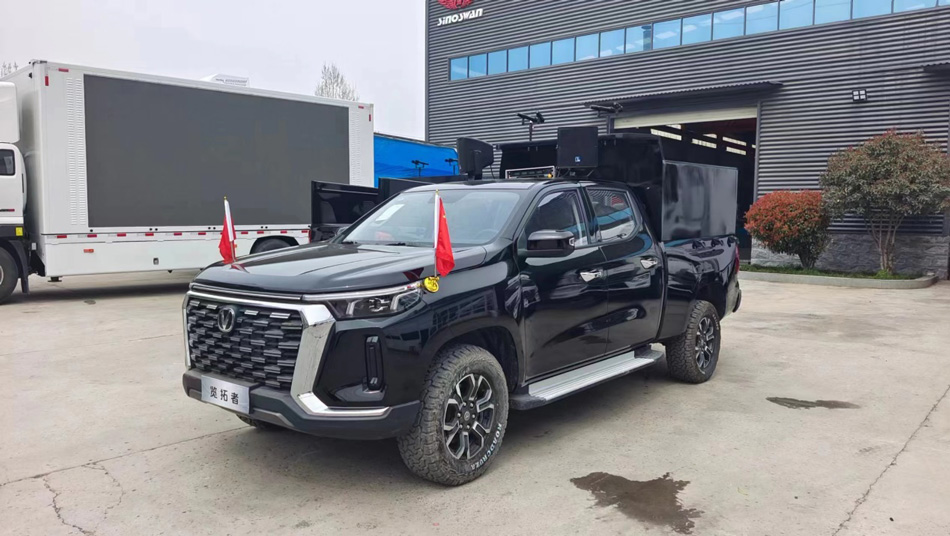 Pickup trucks made in China enjoy a high reputation all over the world, and have been selected as their preferred means of transportation by governments and institutions in many countries and regions. Our vehicles not only offer exceptional performance and safety, but also employ environmentally friendly materials and technologies to ensure minimal environmental impact.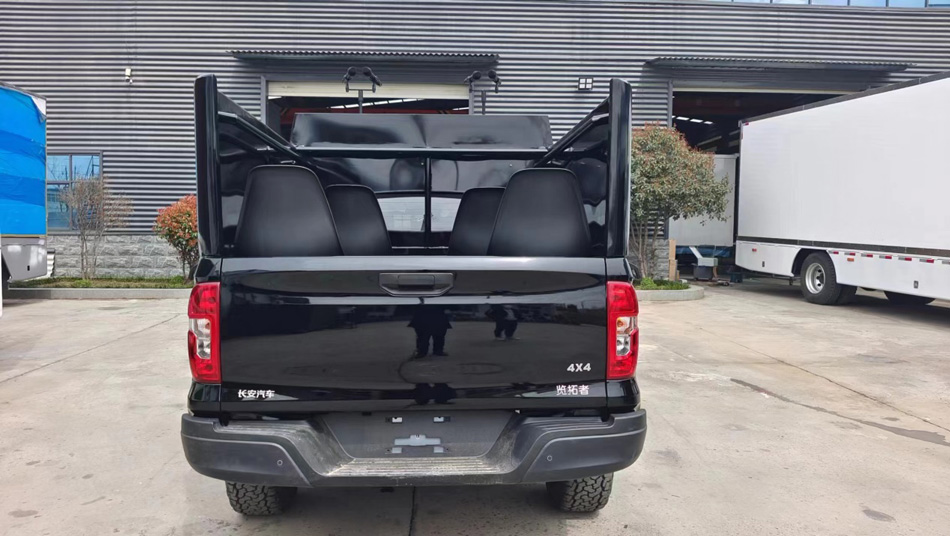 In addition, because our main product, the mobile stage trailer, has good mobility, you can even use one of these pickup trucks as the power source of the stage trailer, so that you can use the trailer as a mobile election truck, an election stage platform, a campus truck, a mobile campus stage, a president election truck, a political campus truck ,president crusier trucks make public address after winning election.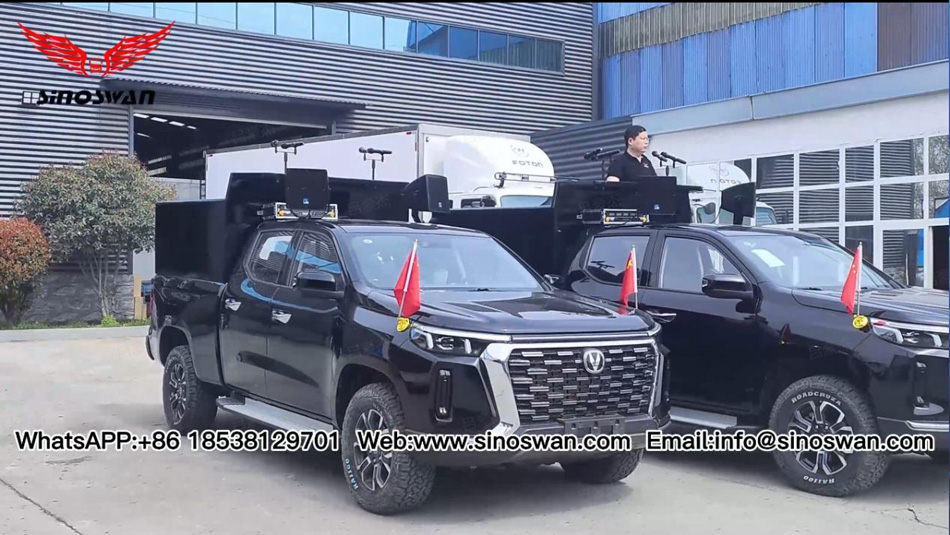 SINOSWAN are very proud and honored to provide the President of Nigeria with these excellent means of transportation to support him and his team on the parade. We will continue to strive to provide the best products and services to meet the needs and expectations of our customers.