As a premier manufacturer of mobile stage trailers based in China, Sinoswan is dedicated to global service, offering personalized mobile stage solutions to clients worldwide. Renowned for our exceptional products and comprehensive after-sales support, we recently had the pleasure of impressing customers from Italy who ultimately chose our flagship product, the ST130PRO mobile stage trailer.
The ST130PRO stands out by providing customers with a plethora of options. In response to the specific requirements of our Italian clients, Sinoswan customized a mobile stage measuring an impressive 13m * 9m * 9m. The top of this mobile stage boasts a remarkable 7m lift, perfectly suited for hosting large-scale performances accommodating audiences ranging from 10,000 to 100,000 people. Prioritizing customer safety during operation, our design process incorporated two operating systems for the mobile stage: a sophisticated hydraulic system and a reliable manual backup system.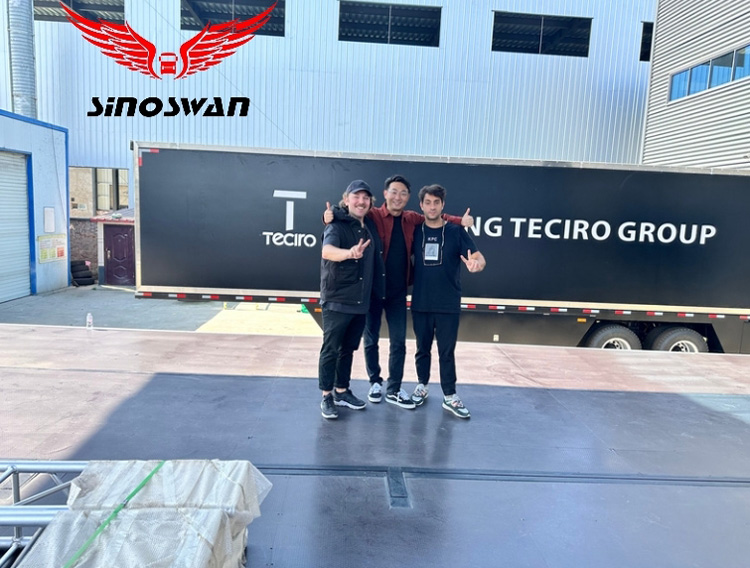 Ensuring utmost safety during events, Sinoswan's mobile stage is equipped with a five-tier safety design, reinforcing the stage's stability and guaranteeing a secure experience for all participants. When our esteemed Italian customers visited SINOSWAN's production plant, their journey extended beyond a mere transaction; it marked the initiation of a profound learning experience.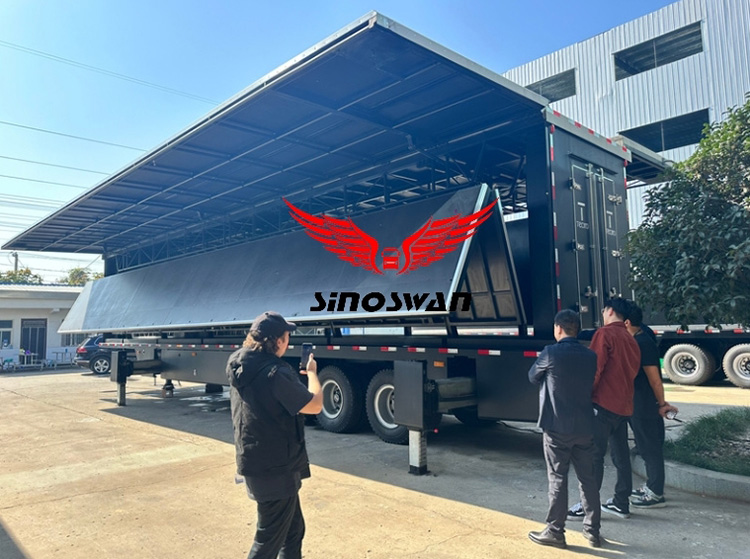 Guided through the meticulous selection and processing of raw materials, our clients gained insights into the intricate process of transforming stage trailers from individual parts to fully functional equipment. Notably, our engineers took the time to elucidate the principles of stage hydraulic technology, offering detailed explanations on system operation and maintenance protocols to ensure the seamless lifting and secure operation of the stage.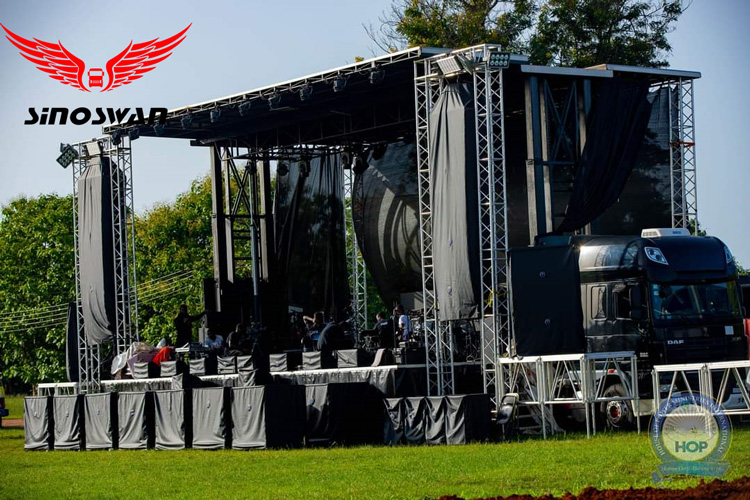 To facilitate a deeper understanding, our engineers conducted practical operation demonstrations, allowing the customers to witness firsthand the precision and efficiency of our mobile stage technology. This immersive experience not only showcased the advanced features of our products but also underscored our commitment to transparency and customer education.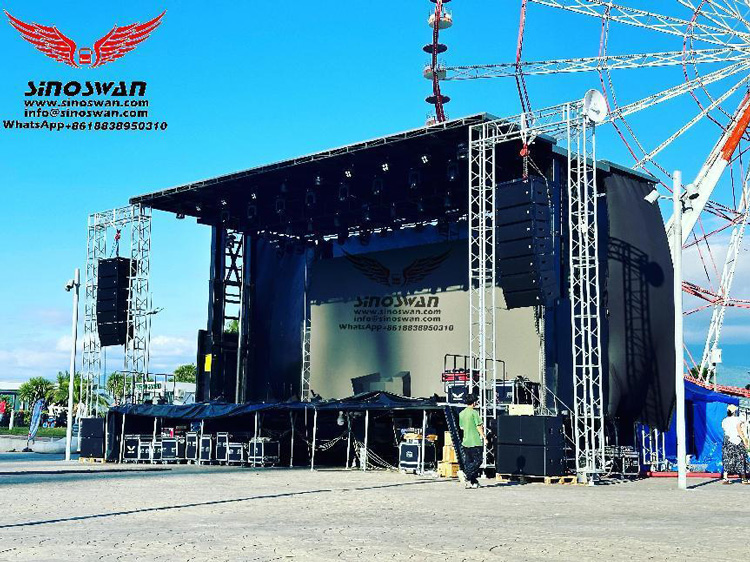 The visit to our production plant wasn't just a tour; it was an educational journey that emphasized the craftsmanship, innovation, and dedication woven into every Sinoswan mobile stage. We believe in fostering lasting relationships with our clients, built on trust, quality, and the assurance of a spectacular event experience. Join the ranks of satisfied customers who have witnessed the excellence of Sinoswan – where your vision becomes an unforgettable reality.