The selection of site is crucial in producing outstanding events that make a lasting impact. From concerts and theatrical productions to weddings and business gatherings, outdoor stages have become a popular alternative for holding a variety of events. Sinoswan is a prominent s superior of outstanding outdoor stages that integrate innovation, robustness, and aesthetic appeal.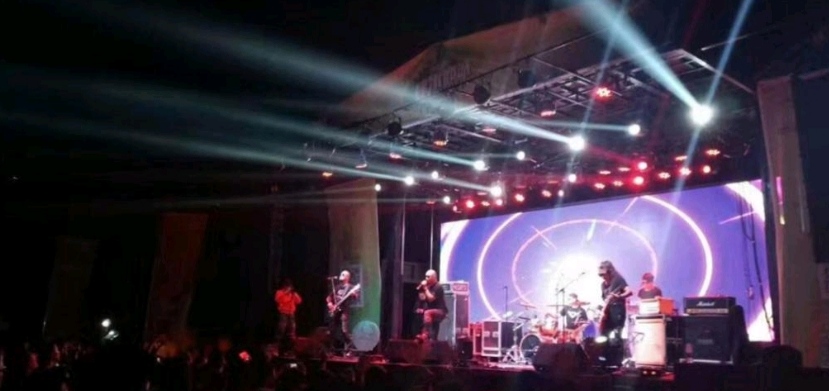 Sinoswan: An Outdoor Stage Pioneer
Sinoswan has established itself as a leader in the industry for outdoor stages because to its enthusiasm for providing top-notch event solutions. The firm continuously sets the standard higher by providing stages that are not only practical but also visually appealing . This is due to its great awareness of the requirements of contemporary event planners and organizers.

Making Memorable Experiences: The Core Offerings of Sinoswan

– Different stage layouts: Sinoswan offers a diverse selection of outdoor stage layouts to meet the needs of various events. The company's flexibility is evident in every piece, from streamlined and modern settings for corporate events to lovely, rustic stages for private festivals. ong structure : Sinoswan

's outdoor stages stand out for their strong structure. These stages, which are designed to resist a variety of weather situations, guarantee the security of both artists and spectators. Because of its dependability, event planners can concentrate on the event rather than worrying about the infrastructure. -Customization Options

: Sinoswan offers customizable choices that enable customers to adapt the stages to their own requirements since it understands that no two events are the same. Every stage is a reflection of the distinct character of the event thanks to the company's careful selection of the right size, branding features, and color schemes.

Dreams Come True : Success Stories
The outdoor stages from Sinoswan have been essential in realizing various event themes. Sinoswan's stages have seen the creation of moments that will be remembered for years to come, from a lovely twilight wedding under the stars to a high-energy music festival that resonated with the rhythms of top musicians.

The choice of the appropriate stage might be crucial when organizing an event. Sinoswan stands out as a leader in the sector thanks to its commitment to excellence, innovation, and client satisfaction. You are not only purchasing a piece of infrastructure when you pur chase a Sinoswan outdoor stage  you are also declaring that your event will be special and leave a lasting impression on everyone who attends. So, whether you're organizing a lavish business gala or a charming wedding, let Sinoswan's exceptional outdoor stages take your event to new he ights.