Today, the arrival of customers from Ghana and Uzbekistan is really a double happiness. 
Ghana's customers mainly come to inspect the production of ST150MAX 15.3m mobile stage trailer. which is 15.3m length  with stage depth is 12m, 53x40ft stage size, and the lifting height from the stage floor to roof is 6m. it is the huge mobile stage trailer with advanced hydraulic system to set up. SINOSWAN Provide the client a mobile stage solution of ST150MAX with sound system for 30000audience and light system and Huge three unkits of LED Screen with hydraulic system to setup.
Customers are satisfied with the production progress of our ST150MAX, especially after seeing such a large product with their own eyes. This is the first time. This is one of the largest stages in the world, with a lifting height of 6m and a total height of 7.6m The length of the stage is 15m and the depth is 12m.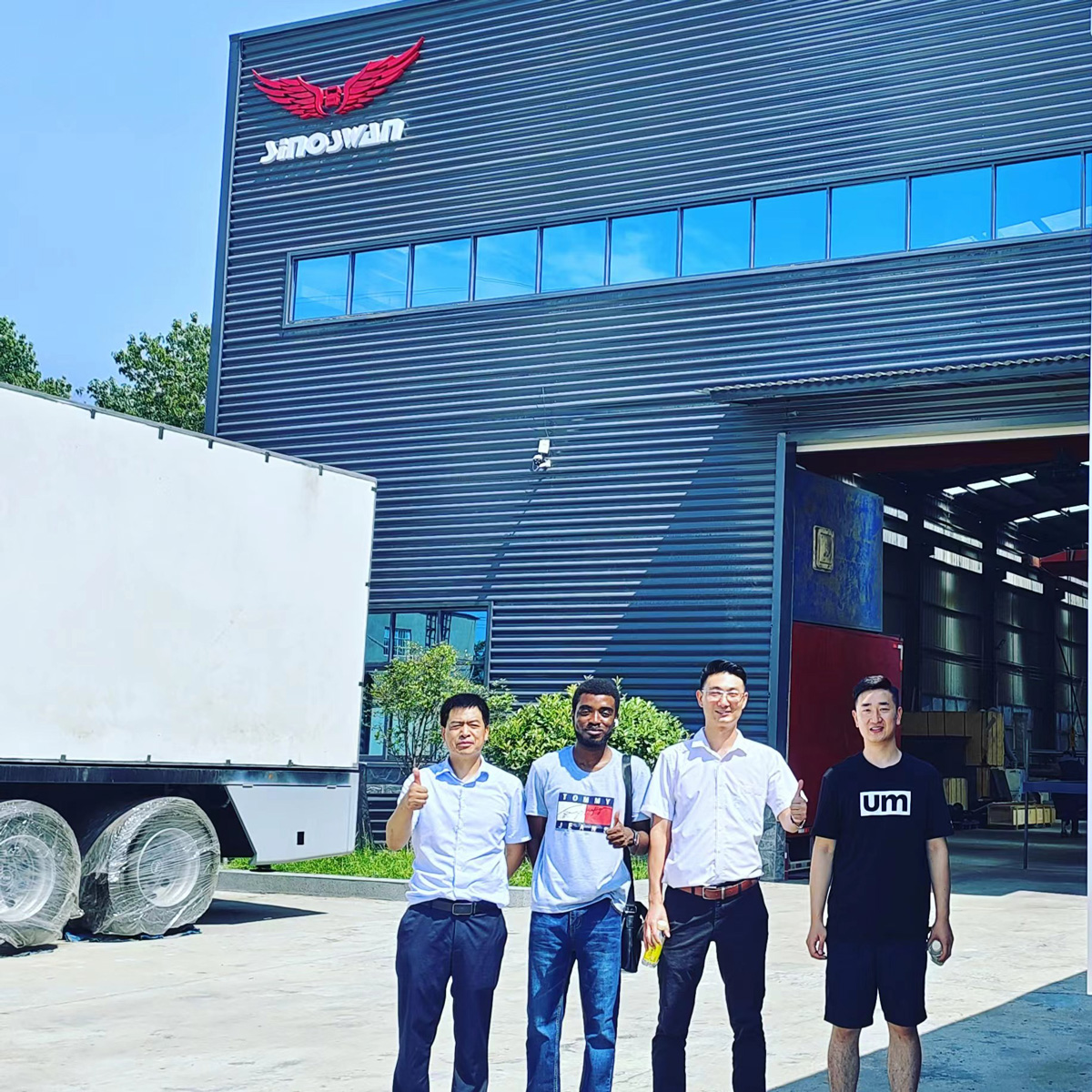 The customer said that they had previously negotiated with a number of mobile stage manufacturers, Clients felt that SINOSWAN were a real factory when our salesmen and engineers had a video conference with them. Although Clients  also received replies from many Chinese companies, But finally come to us, cleints were more appreciative of our technology and strength. Therefore,  very satisfied with our technology and products, and hope to further increase future cooperation.