Today SINOSWAN had a special and wonderful day.
The first roadshow trucks SR70, SR70N and SV40 used in Nigerian government election were sent to the port today, and the goods were inspected by video conference. The customers were very satisfied with the products and the whole delivery process.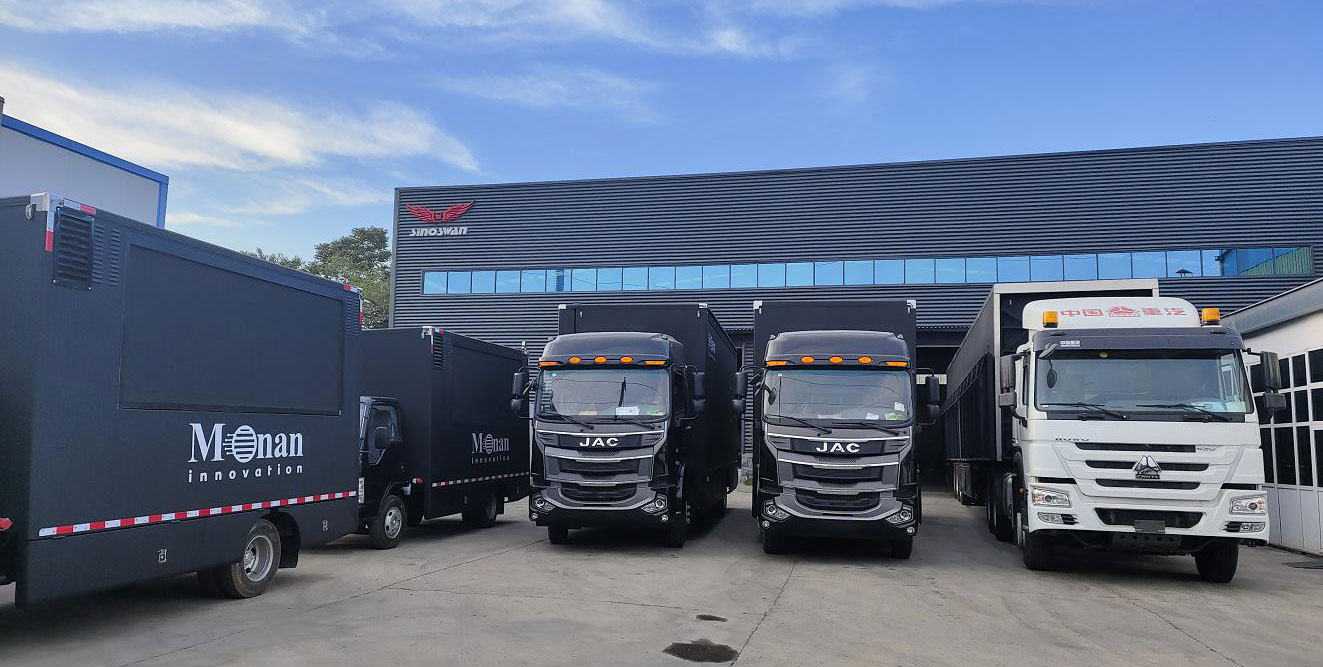 SV40 speech truck, with a body length of 4.2m, is equipped with LED display screen on the right side of the box body and a generator inside. The vehicle can play sound and video images during driving. Inside the car, there are lecture platforms and special seats for speakers to wait.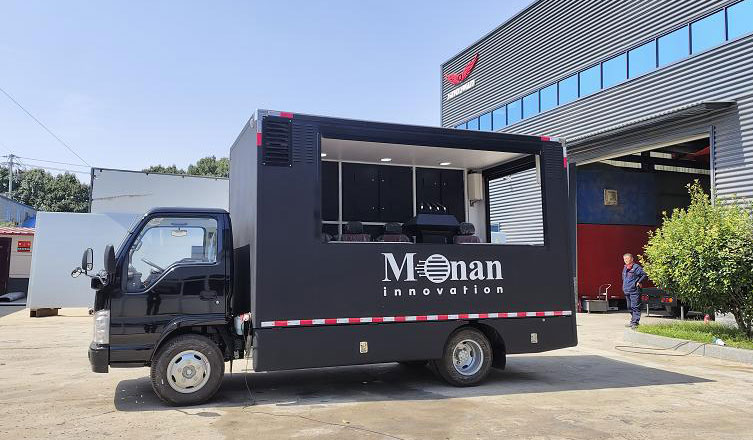 SR70N political speech vehicle, the body length is 7.6m, the right side of the box is equipped with LED display screen, the left wing plate is opened by hydraulic system to form a 4.5m 2.4m speech platform, and a 3.84m 1.92m LED display screen is set inside, which can play video pictures related to this activity during the leader's speech. Both sides of the platform are provided with a sound, which can be hidden inside the box by hydraulic remote control after the activity.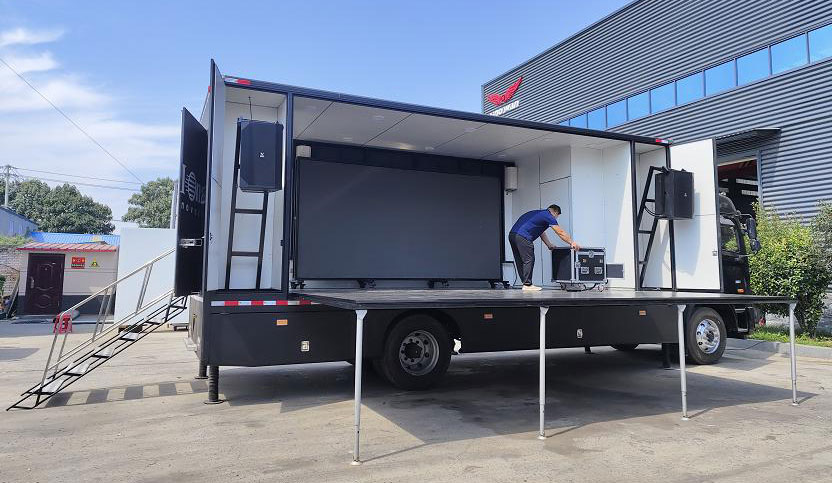 SR70 Speech Truck is a multi-functional display vehicle that can be used in different scenes. It can be used not only for political elections, speeches, publicity, tours, but also for brand promotion, advertising and other commercial activities.
SR70, SR70N and SV40 roadshow trucks are a series of product models customized by SINSOWAN for political activities and outdoor roadshows.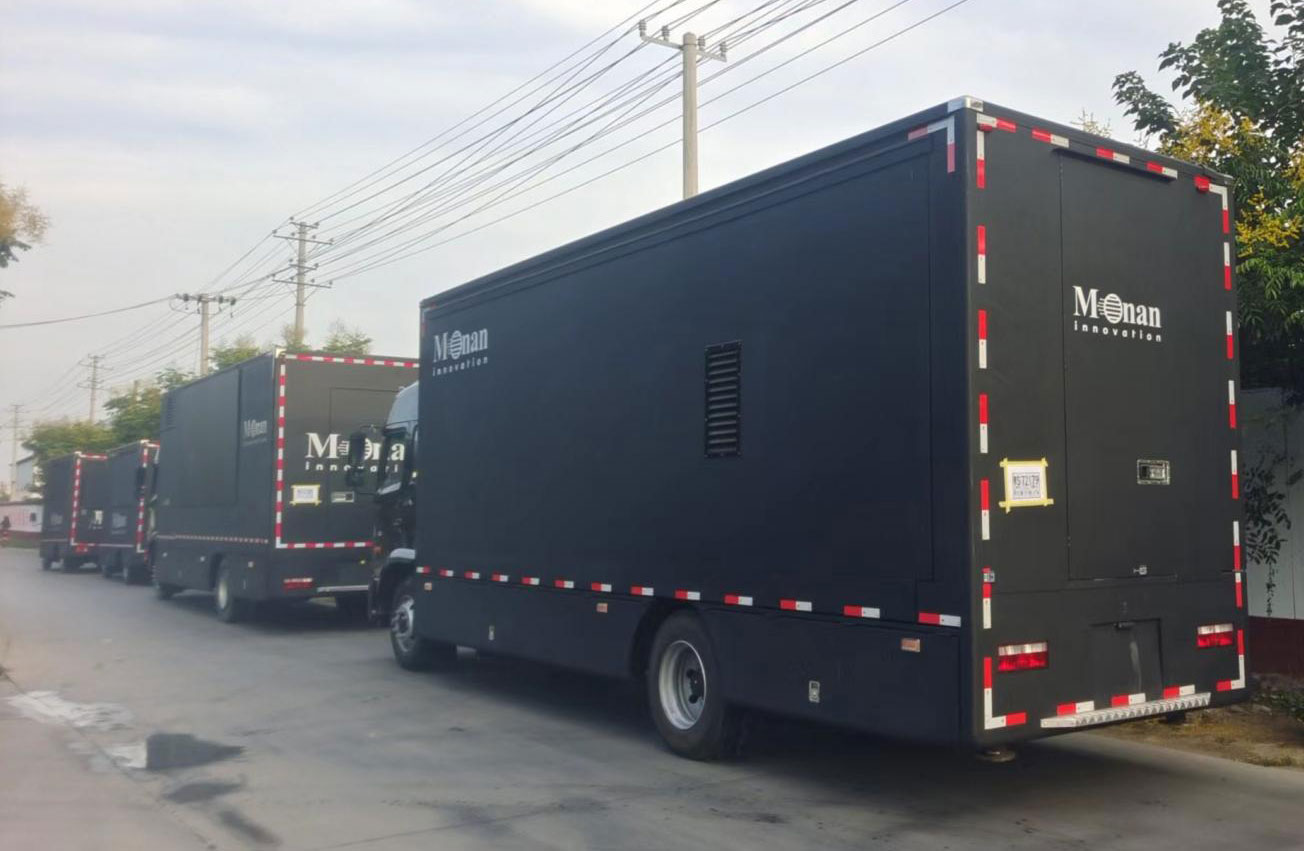 Through this video inspection and delivery process, customers have more trust in our SINSOWAN. It is decided to arrive at our factory in the middle of next month to accept the second batch of mobile stage ST150Luxury. SINSOWAN is looking forward to and preparing for the arrival of Nigerian friends.