Hello, event aficionados! You definitely recognise the value of a visually appealing experience if you enjoy organising events or managing meetings. But have you ever thought about how portable LED screens could make your events extraordinary? In this article, we'll look at the magic of mobile LED screens and how Sinoswan is revolutionising event technology.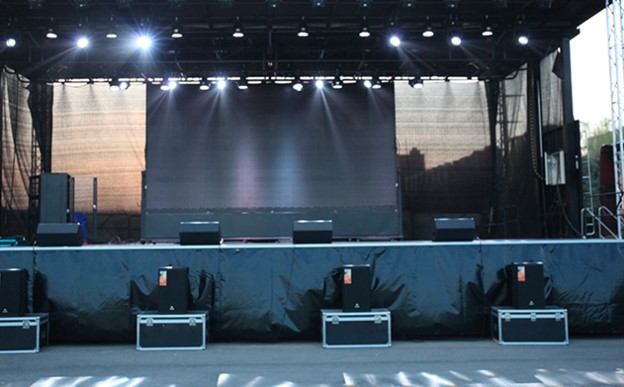 The Impact of Portable LED Displays
Bringing Life to Your Events
Imagine that you are in charge of organising a music festival in a wide open space. The headlining artist is about to go on stage as the sun is sinking. But if your audience can't see what's happening on stage, what's the point? Mobile LED Screens can help in this situation. You can make sure that everyone in the crowd has a front-row experience thanks to their vibrant displays and great quality.
Versatility done right
The adaptability of Mobile LED Screens is one of their outstanding qualities. These screens easily adapt to any occasion, whether it's a wedding, a sporting event, a music festival, or a corporate function. They are a flexible option for event organisers because they can show anything, including live acts and marketing videos.
Visual Delight
Your activities take on a completely new level thanks to the vivid colours and engaging graphics provided by mobile LED screens. They can be used to highlight sponsors, show off eye-catching visuals, or even live-stream social network updates. It's like having a huge canvas where you can live-paint the narrative of your event!
Contribution of Sinoswan
Let's discuss about Sinoswan and how they are advancing this technology now that you are aware of the potential of Mobile LED Screens.
Advanced Technology
Leading the way in event technology is Sinoswan. They take pleasure in providing the newest and most technologically advanced Mobile LED Screens available. When choosing Sinoswan for your events, you can anticipate nothing less than perfection thanks to cutting-edge technology.
Personalised Solutions
Sinoswan is aware that each circumstance is special. They provide specialised solutions in order to fulfil your unique needs. They have what you need, whether you require a single screen for a small gathering or a lot of screens for a big event.
Expert Assistance
Sinoswan delivers not only first-rate technology but also knowledgeable support. To make sure that your event goes off without a hitch, their team of experts will collaborate closely with you. They have your back, from installation to troubleshooting.
When it comes to event technology, mobile LED Screens are a game-changer. They have the ability to make your events into extraordinary experiences that stun your audience. And Sinoswan is the name to rely on when it comes to the best in the business. They are your partners in producing events that shine with cutting-edge technology, customised solutions, and knowledgeable support.
Why settle with the ordinary when Mobile LED Screens from Sinoswan can make your events extraordinary? Bring light to your activities so that your audience will remember them. Choose wisely and embrace event technology of the future right away!