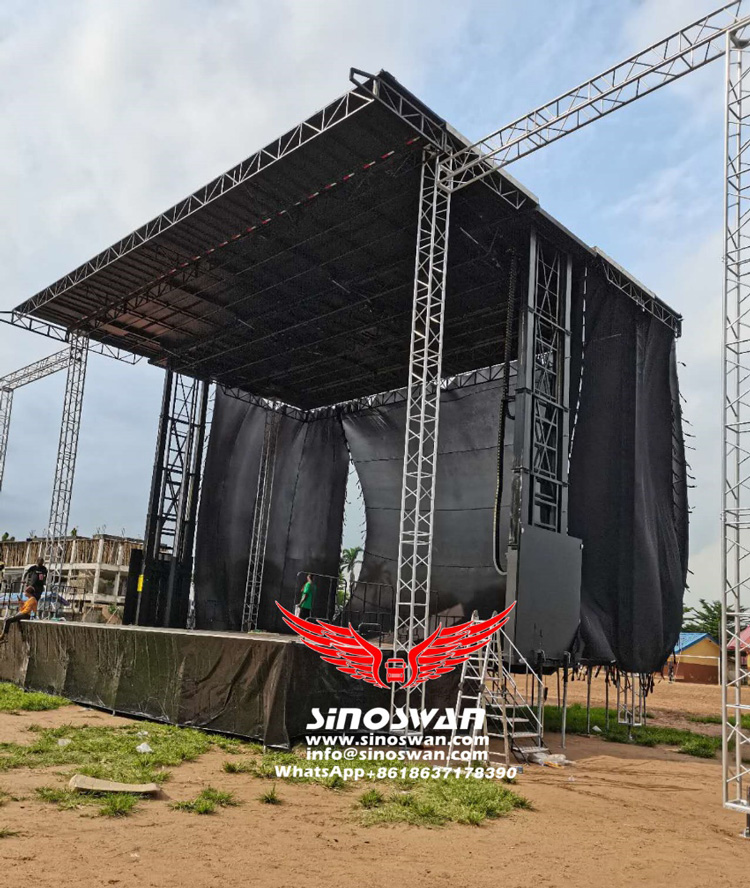 Travel around the world with mobile stage trailers, bringing joy to good music. As the leader of mobile stage trailers in the world, SINOSWAN wholeheartedly accompanies every customer, no matter where you come from. We are professional, responsible, and meticulous, and our engineers will personally come to you from afar to guide you in proficiently operating our equipment.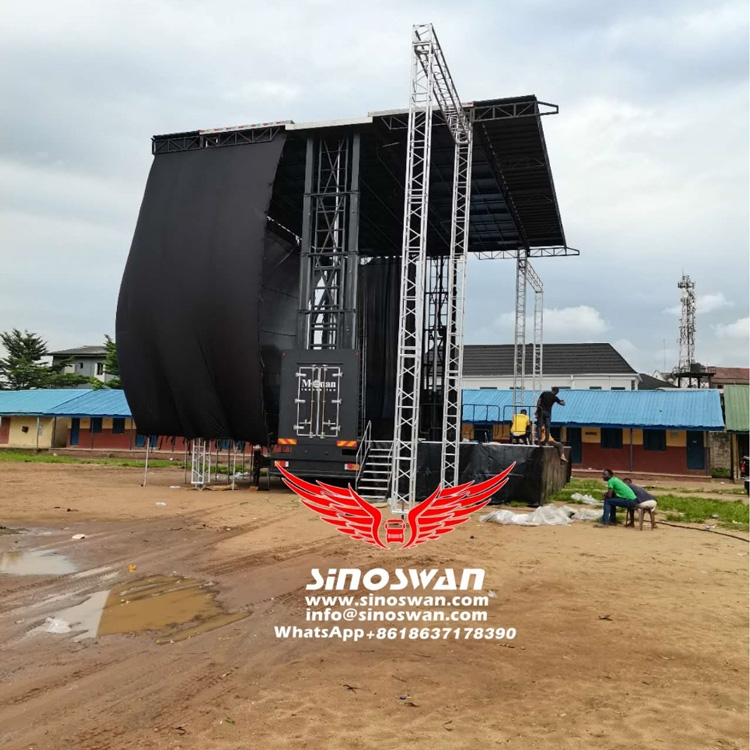 This time, we came to Nigeria. Here, we have two clients. One of them is the church, who purchased the ST130 model mobile stage trailer – which can bring fun to 10000 spectators. This is a classic best-selling product, with a 13 meter stage length allowing performers to enjoy a huge activity space, and a huge screen and high-quality sound system that allows the audience to have the best experience. If you also want to own a church stage truck or gospel truck, please contact us. We have collaborated with many churches, and this has earned us a high reputation in the industry.
Another person who purchased the ST150PRO LUXURY model is a mobile stage trailer, which can cater to 50000 audiences! Its purpose is for presidential elections. Thank you for your trust, which is also proof of our strength. SINOSMAN is worthy of your trust.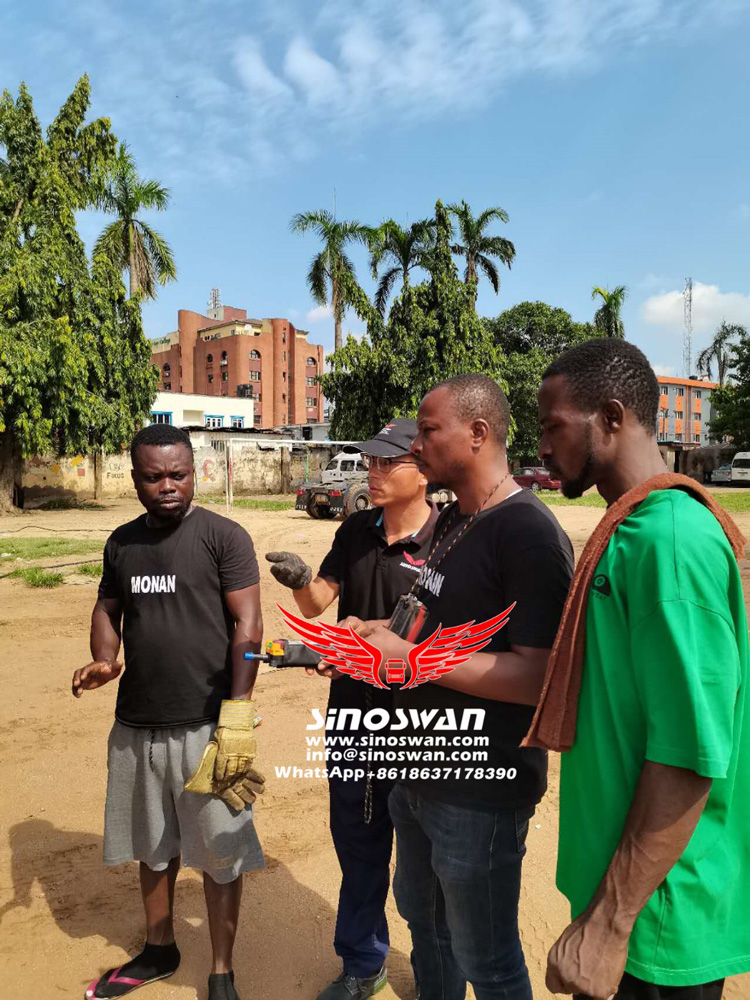 In the picture, our engineer is patiently explaining to the local staff. We will ensure that you fully learn to operate the entire equipment, and our engineers will not leave until you are proficient in operating it.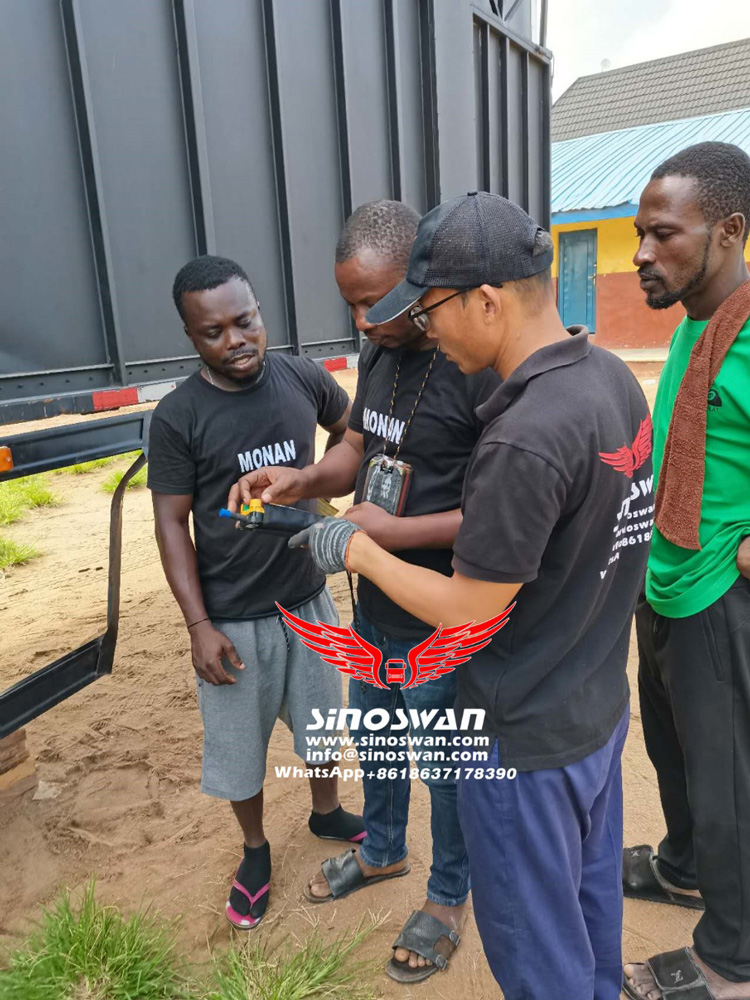 We focus on the process and customer experience. Our first contact with customers is about the appropriate configuration and price. The size of the stage, the appropriate use, and the degree of adaptability to the region have all become the first criteria for us to examine the user product experience; Afterwards, we will discuss the price with the merchant and the appropriate price and product based on the customer's budget. Afterwards, we will contact various details of the product to bring the best solution to the customer.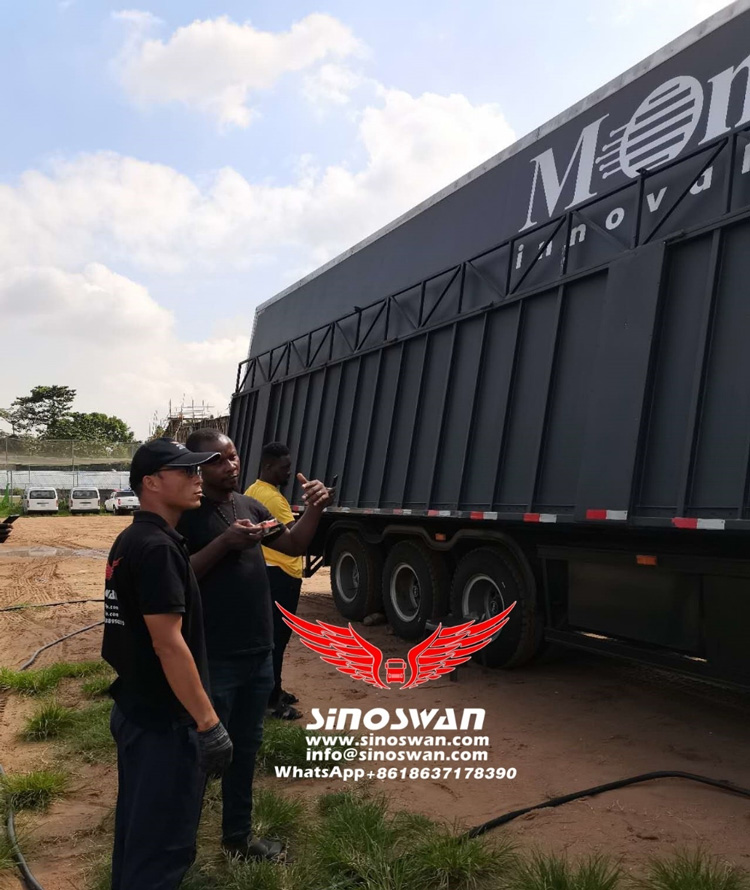 Afterwards, we will go through various details such as transportation, installation, adaptation, etc. We will provide you with satisfactory solutions. SINOSWAN mobile stage vehicles are suitable for many scenarios, whether it's concerts, music festivals, religious events, or related performances. You can use SINOSWAN as your first choice, and I believe SINOSWAN can bring you the best choice.
Our market covers many countries around the world, including Asia, the Americas, Africa, and Oceania, with SINOSWAN's presence everywhere. No matter what your purpose is, concerts, election campaigns, church stage truck, crusade truck, evangelism truck, gospel truck, etc., we can meet all your needs. We are the first choice for mobile stage vehicles and your most loyal partner. SINOSWAN will escort you at your home stadium.