Today, SINOSWAN welcomed distinguished guests from Ghana to inspect ST150MAX  large-scale mobile stage trailer.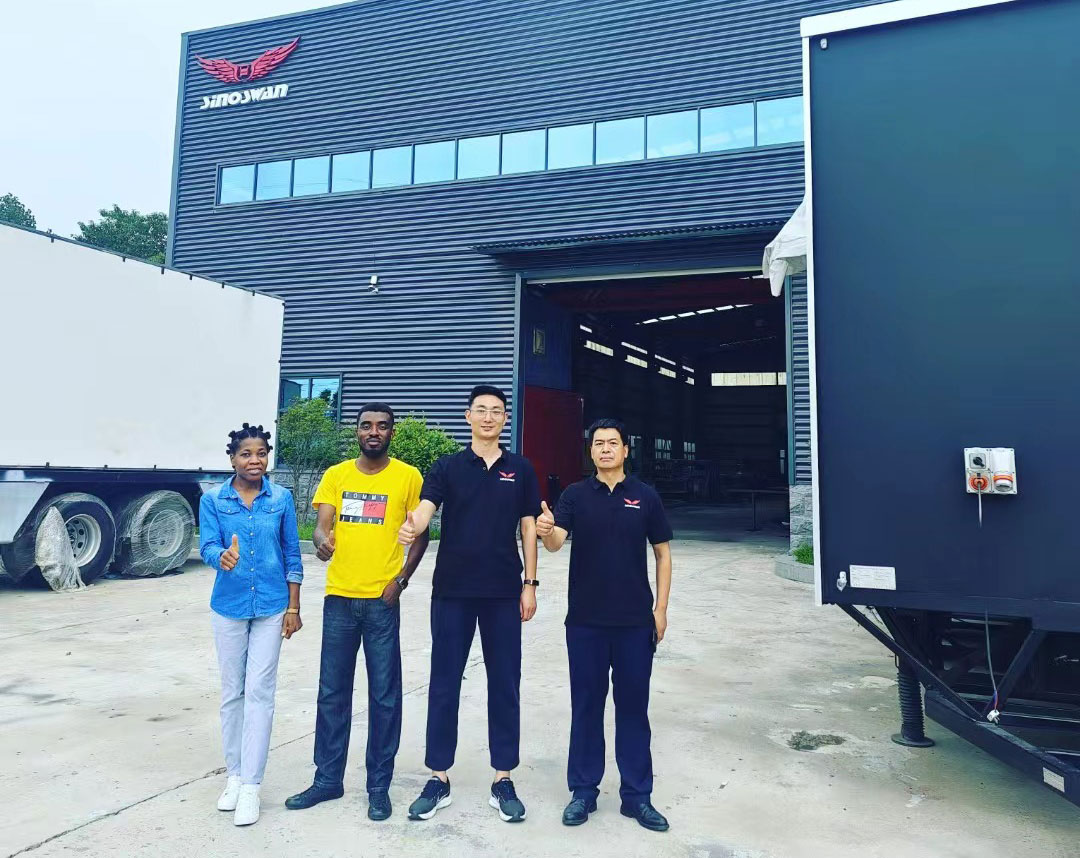 Because of the epidemic prevention and control in Novel Coronavirus, the Ghana customer can't reach China, so we use remote video to inspect the goods online with the customer, and let his workers in China go to the factory for on-the-spot inspection instead of them. Under the control of COVID-19 pandemic, the combination of the two inspection methods is a good choice for both factories and customers, so that customers can trust our products more.
ST150MAX mega mobile stage is the second largest semi-trailer stage of our company's products and the second largest mobile stage vehicle in the world. Its stage length is 15.3 meters and the stage depth is 12 meters. The lifting height is 6 meters, and the height of the stage from the ground is 1.6 meters, so the total height is close to 8 meters. It is suitable for giant outdoor performances with 30,000 people, and is very suitable for churches, large-scale outdoor activities, presidential campaigns and various political activities.
SINOSWAN can also provide a complete solution of LED display screen, lighting system, sound system and professional generator, which makes your outdoor performance safer, faster and more efficient.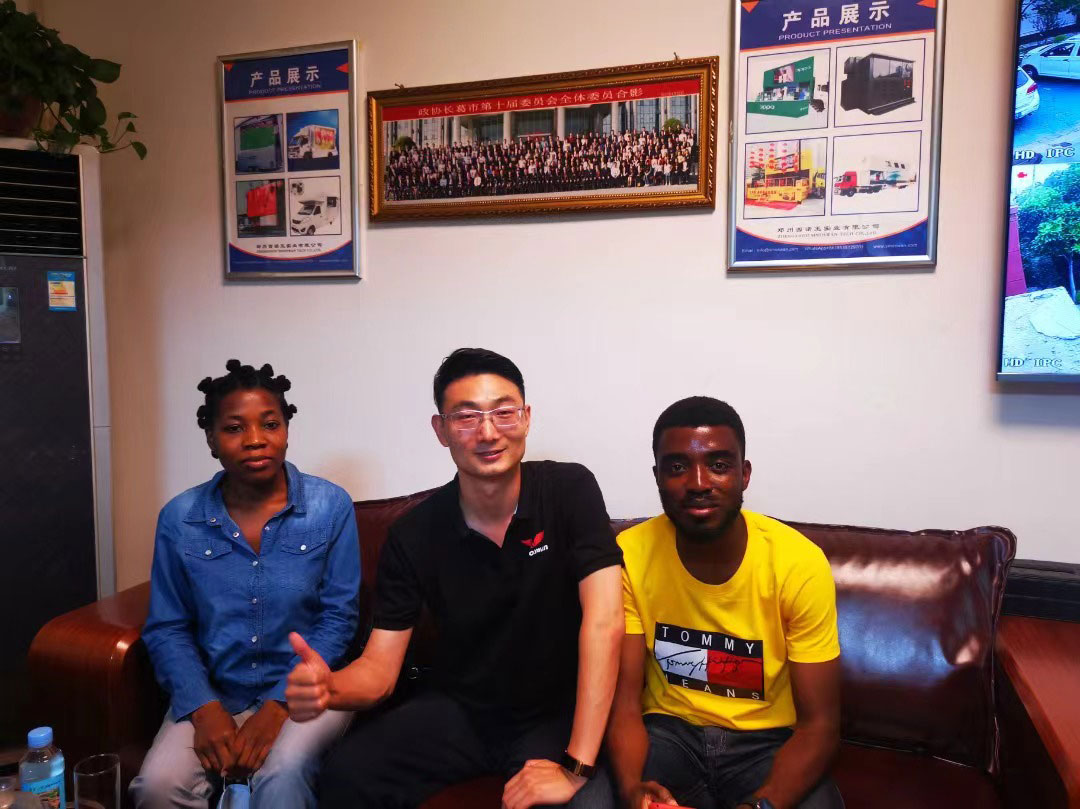 The unfolding and closing of the whole stage are all operated by hydraulic remote control. There are three huge display screens on the stage, and the unfolding and closing of LED screens are also carried out by hydraulic system.
Through remote video, customers can see the complete operation and stage effect of ST150MX. Customers are very satisfied with the whole process of product and inspection, and praise the performance and effect of ST150MX far beyond their expectations.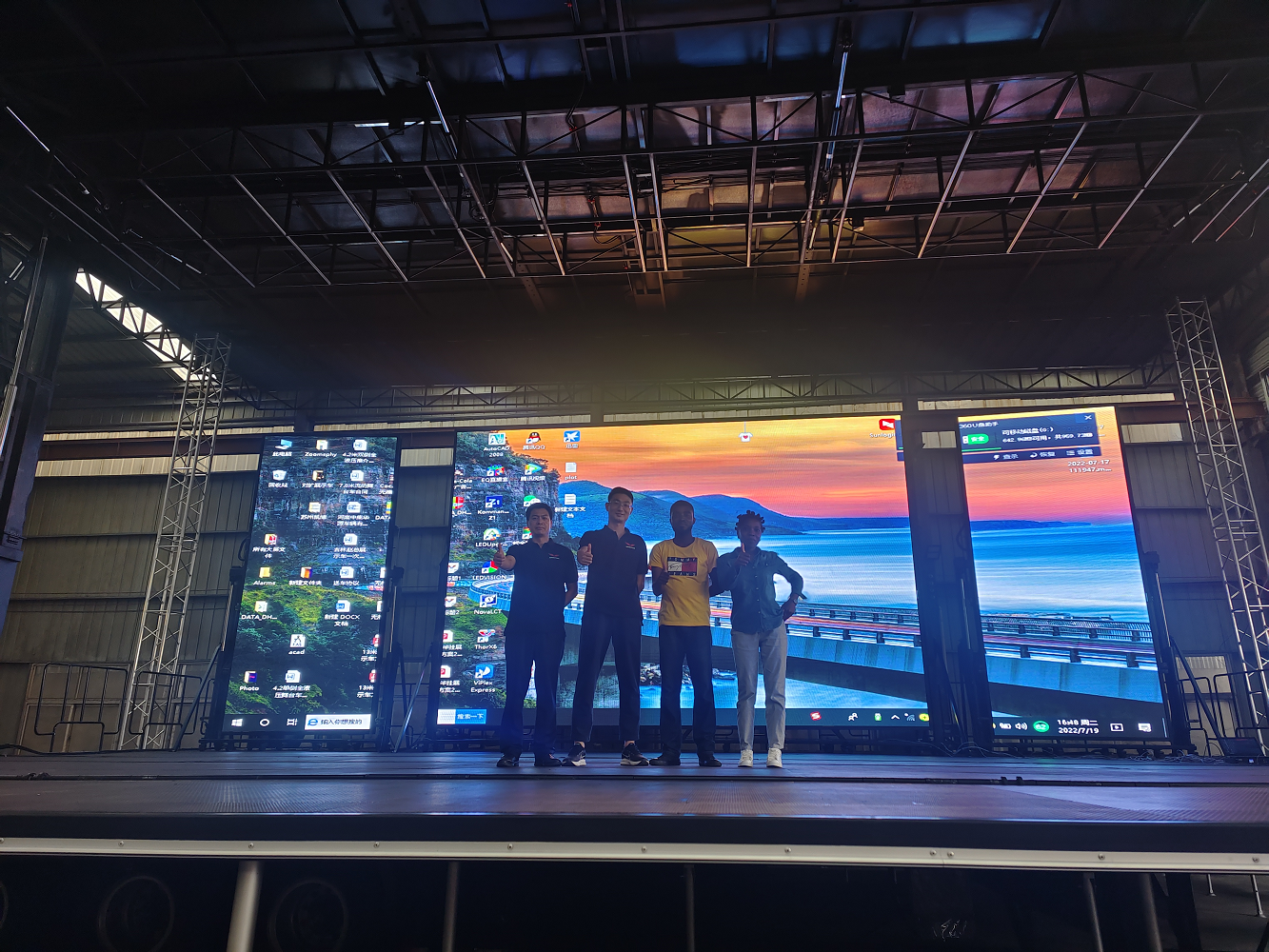 At the same time, customers also raised their concerns about the operation and after-sales of the mobile stage.
First of all, SINOSWAN  provides free technical services for all products for two years and lifelong technical guidance. At the request of customers, we will send our technicians to Ghana for on-site guidance and ST150MAX mobile stage maintenance and maintenance training in the later period. At the same time, customers will send their employees to the factory for a week-long technical study. This kind of service and after-sales make customers trust us and our products more without any worries.
We believe that SINOSWAN Mobile Stages can bring great value to the outdoor performance industry in the world, and also create new sophisticated technical products for the outdoor performance industry. It also brings our dream of SINOSWAN one step closer, making outdoor performances in the world simple and creating more value.