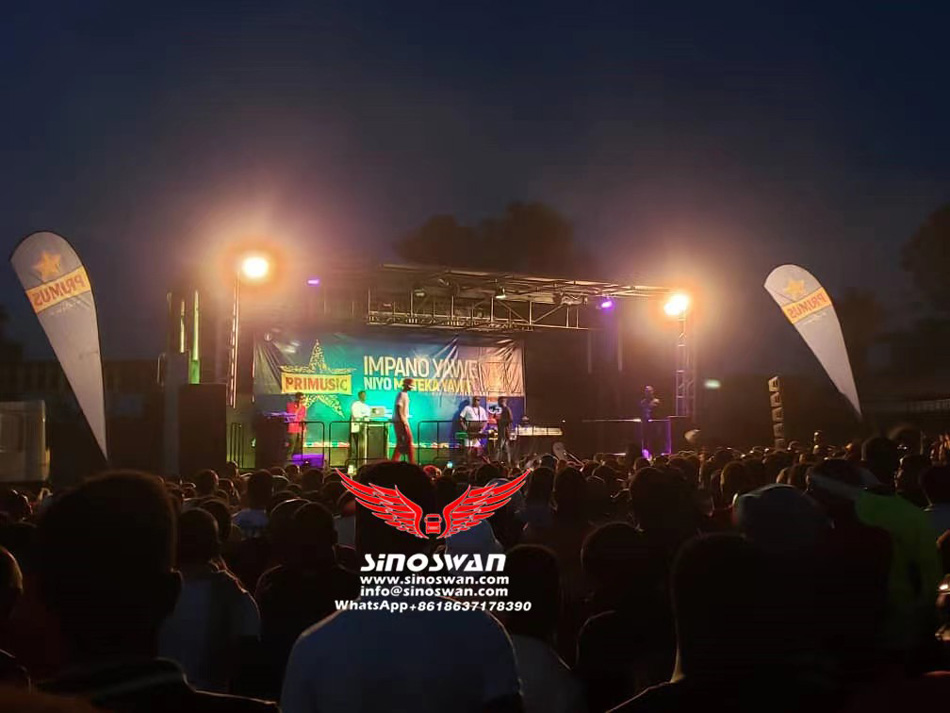 Travel the world with a stage trailer, making good music bring joy. SINOSWAN came to Burundi this time. The customer in Burundi purchased the ST100 for the concert scene. Spotlights flashed and the concert began, with nearly 8,000 people swaying to the music. The screen size of this model is 6400mm×3200mm, and the stage size is 10000mm×8700mm.
The installation time is only 30 minutes, the model is smooth, easy to unfold, and the lighting and sound are professionally tested and trusted. Burundi's PMIMUSIC concert brings us the presentation of ST100, the mobile hydraulic ST100 concert stage trailer brings you the ultimate concert experience, SINOSMAN is worthy of your trust.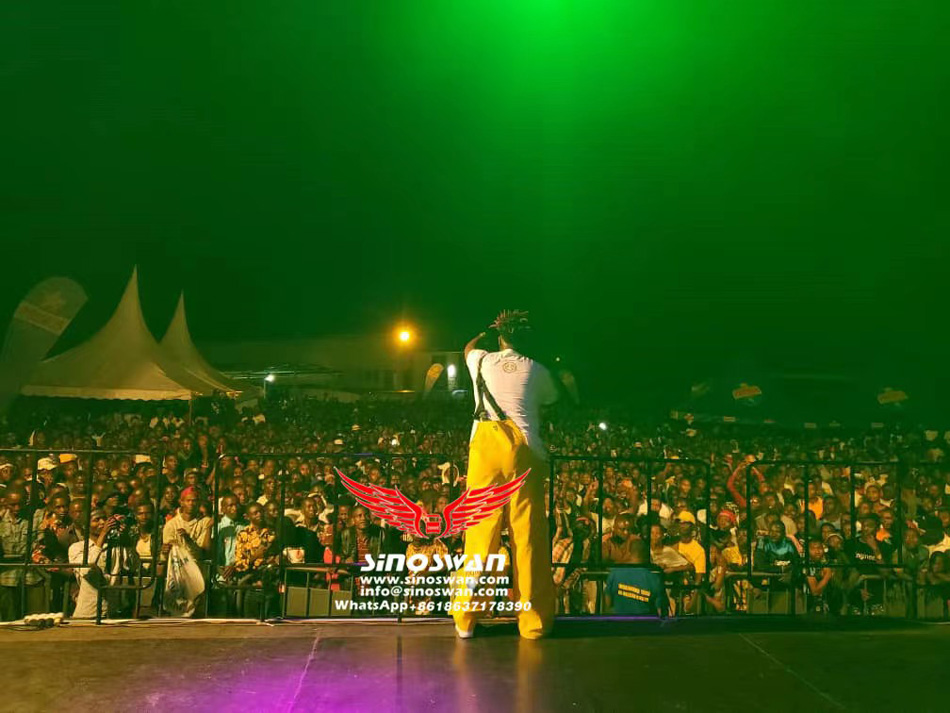 We first contact with customers, talking about the appropriate configuration and price, the size of the stage, the appropriate use, the degree of regional adaptation, etc., have become the first level of our inspection of user product experience; After that, we will negotiate the price with the merchant and discuss the appropriate price and product according to the customer's budget. After that, we will contact the details of the product to bring the best solution to the customer.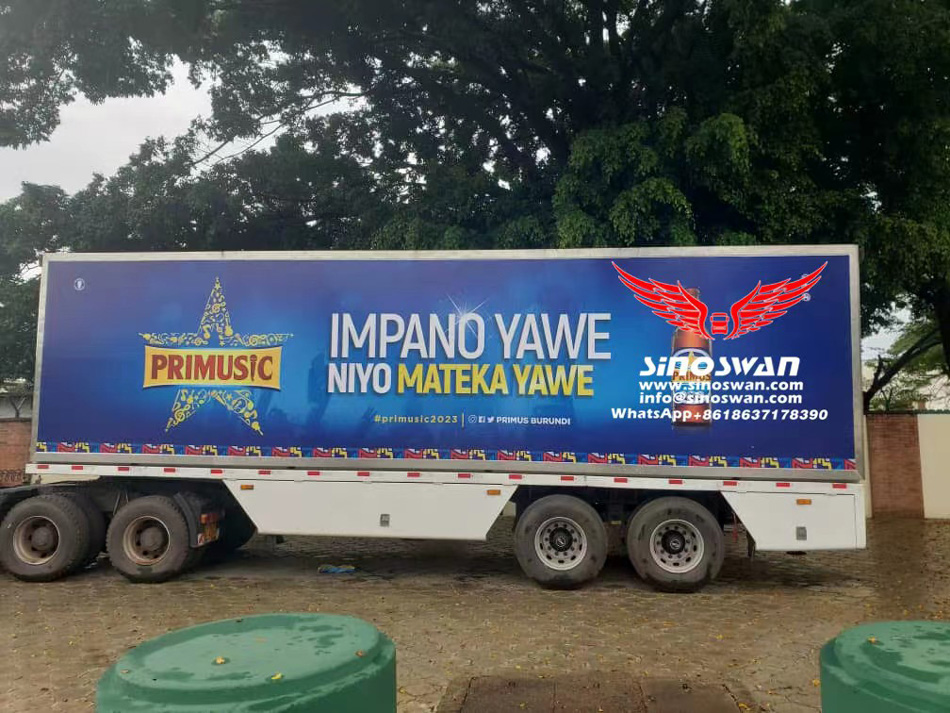 After that, we will go through various details, transportation, installation, adaptation, etc., and we will bring you a satisfactory solution. SINOSWAN stage trailer is suitable for many scenes, whether it is concerts, music festivals, religious activities, related performances, you can use SINOSWAN as your first choice, I believe SINOSWAN can bring you the best choice.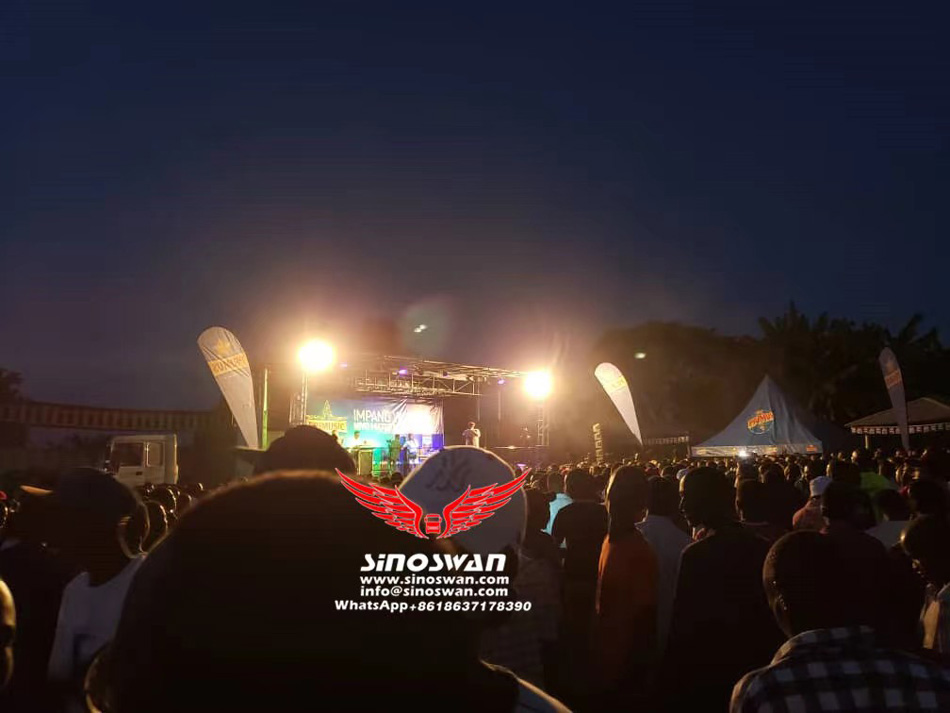 Our market covers many countries in the world, Asia, America, Africa, Oceania, everywhere there are SINOSWAN figure, we are the first choice of mobile stage car, but also your most loyal partner. The successful holding of the concert in Burundi is the verification of our strength, I believe SINOSWAN will not be wrong, SINOSWAN will escort you in your home.