Do your events consistently fall flat and fail to make an impression? Do you aspire to improve the quality of your event production and turn every gathering into a spectacular spectacle? Choose Sinoswan Stageline Mobile Stages without a second thought! Here, we'll look at how these cutting-edge stages may revolutionise the way you produce events and make them the talk of the town.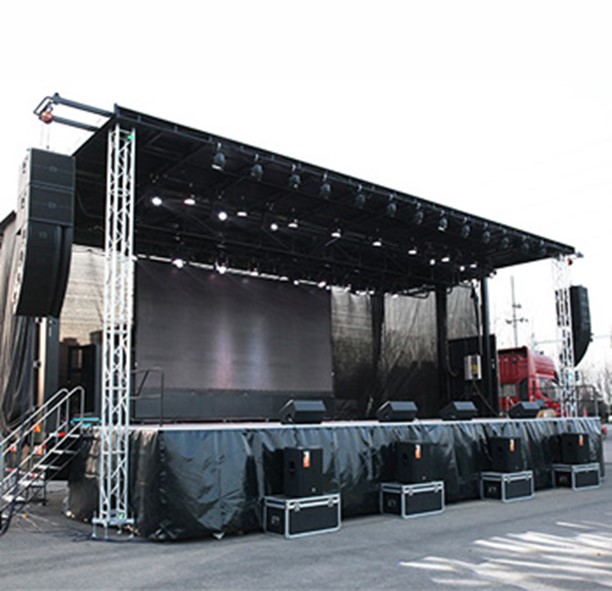 Introduction
Event production is an art, and just like any other art form, it needs the correct tools to produce genuinely amazing results. Event planners have a strong and adaptable instrument in Sinoswan Stageline Mobile Stages to make their idea a reality. These stages can take your event to new heights, whether you're organising a music festival, a corporate event, a wedding, or a community meeting.
Sinoswan Stageline Mobile Stages' Power
–          Amazing Staging:
The stage is one of the most important components of any event. It's where the magic happens, where the performers excel, and where your audience is riveted. The impressive Sinoswan Stageline Mobile Stages are made to last. With their contemporary and streamlined appearance, they offer a backdrop for your event that is visually attractive. Consider your CEO addressing a gathering from a stage that reflects their professionalism, or your favourite band performing on one.
–          Adaptability:
No two events are same, and this is where Sinoswan Stageline Mobile Stages' adaptability is useful. These stages can be altered to meet the particular needs of your event. Sinoswan has you covered whether you require a modest platform for a small gathering or a sizable stage for a music festival. Additionally, they offer a variety of add-ons, like as lighting rigs, sound systems, and branding possibilities, to guarantee that your stage is customised to your particular requirements.
–          Ease of Setup:
Event planners sometimes struggle with constrained timelines and setup times. The mobile stages from Sinoswan Stageline are designed for effectiveness. These stages are simple to set up, so you can concentrate on other areas of event planning. Say good-bye to the demanding hours spent building the stage and hello to a simple setup procedure.
What Effects Your Audience Feels
When you purchase Sinoswan Stageline Mobile Stages, you're not just improving the performance for your artists—you're also giving your audience a once-in-a-lifetime experience. Your audience will be astounded by the visual impact of a gorgeous stage when it is accompanied by excellent sound and lighting. Attendee satisfaction leads to positive word-of-mouth advertising, which ensures the success of your subsequent events.
Being distinctive is crucial in the business of event production, and Sinoswan Stageline Mobile Stages give you the tools to succeed. These stages are a game-changer for event planners thanks to their striking design, adaptability, and simplicity. The charm of Sinoswan Stageline Mobile Stages will make your events the topic of the town, so upgrade your event production right away. Aim for outstanding; don't settle for average!