On March 24th, 2022, Andy, a foreign trade manager, warmly received a purchasing manager from a certain company in Saudi Arabia. They are a company engaged in event and performance planning.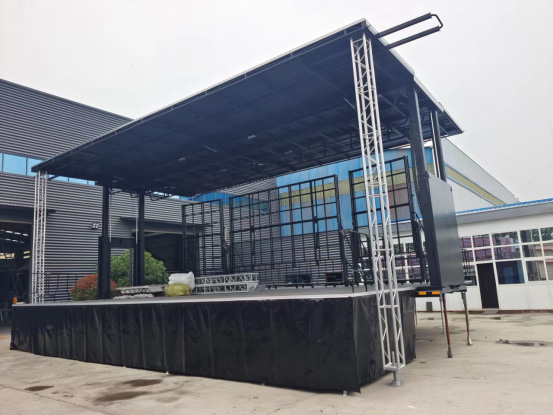 Andy introduced our company, technology, products, after-sales and other issues to customers in detail through email and video call. Customers were very satisfied with our products, technology and all solutions, and thought that Si Nuo Wang was a great company, and were willing to cooperate with SINOSWAN manufacturers to sign a 13m semi-trailer stage.
After a month's production, the 13-meter mobile stage trailer of XXX company was fully completed.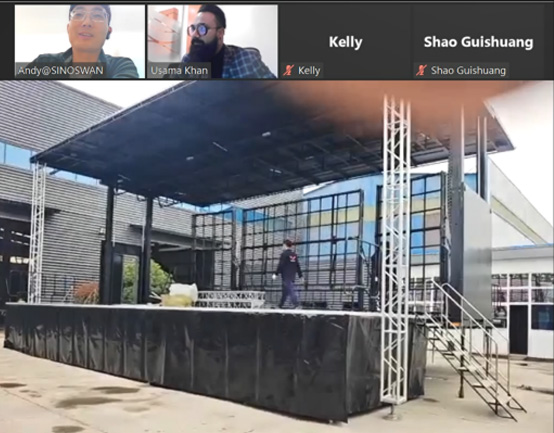 Because of the COVID-19 epidemic, the customer's original factory inspection was changed to video inspection.
The whole video inspection showed customers the operation process of opening and closing the 13-meter mobile stage, and sent customers the complete video of the whole video inspection and detailed pictures of different angles of the mobile stage.
Customers are shocked by the effect of the mobile stage, and are very satisfied with the technology and quality of our company, far exceeding their expectations!