A customer from Los Angeles, California, USA purchased our mobile stage trailer to cooperate with an open-air music festival. The model of the trailer is ST80 28X24FT trailer stage, and the stage truck is equipped with dazzling lighting and professional audio equipment to ensure the best experience of the performance effect.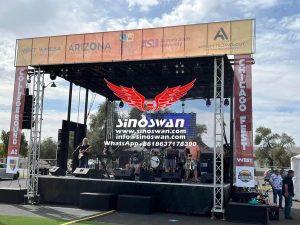 During the whole activity, the local installers praised the ease of construction and safety of the mobile stage trailer by customers. In less than a few hours, the ST80 Pro Luxury stage truck was built, and the stability of the stage was ensured, which made customers feel very satisfied.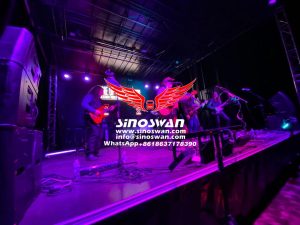 This open-air music festival lasted from day to night, and the mobile stage trailer kept a stable running state. The dazzling lights and professional audio equipment kept the atmosphere warming up. After the show, customers praised our mobile stage trailer, praised the ST80 for its ease of construction and use, and its excellent performance and stability in the stage.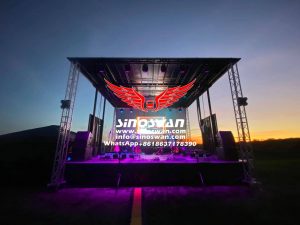 If you are looking for a mobile stage trailer or mobile concert stage trailer or event stage trailer or medium stage truck that is easy to build and stable in performance, then our ST80 will be your best choice. Our stage truck can meet the needs of different types of activities, whether it is music festivals, concerts or other activities, ST80 can bring you the best performance effect and the best user experience!