Exhibit trailers have changed from being simple transporters to becoming effective instruments for elevating brand awareness in the realm of presenting goods, services, and ideas. Sinoswan, a brand known for innovation, has reimagined the idea of ​​​​display trailers and given companies a dyn amic platform to engage customers, capture their attention, and make an impact.

Exhibit trailers from Sinoswan are unveiled :
They combine innovation, usability, and mobility. These trailers act as a mobile extension of your business and have the power to turn any space in to an engrossing, immersive setting. Sinoswan's display trailers are made to stand out, whether it's for a roadshow, a promotional event, or a product introduction.

Design Beyond Boundaries:
Sinoswan'sexhibit trailers ' cutting-edge design is one of its most distinctive qualities. Every little thing reflects the company's dedication to pushing the limits of design innovation. These trailers may be customized to suit your brand's distinctive character and provide your audience an exceptional visual experience, from elegant aesthetics to interiors that can be changed.

Engagement Redefined:
The era of static displays is over. The exhibit trailers from Sinoswan are designed to promote deep involvement. These trailers offer a platform for businesses to communicate their narrative in an engaging and dynamic the way Thanks to its extendable sections, interactive displays, and multimedia integration. The end effect is a setting that motivates guests to explore, discover, and interact.

Mobility with Impact:
Sinoswan is aware that a brand's reach should be unrestricted. Mobility with Impact. Because display trailers are portable, your brand can go where your target market is. These trailers can travel far and wide, ensuring that your message reaches various demographics And Maximizes Exposure. They May Be used in Busy Metropolitan Center As Outlying Areas.

VersAtility in functionality:
SINOSWAN's Are Easily Adaptababababababab Le to a variety of users, when you're presenting a problem demonstration, a pop-up shop, or an education al program. Because of its modular construction and flexible arrangement possibilities, the trailers are the perfect choice for businesses wishing to stand out in a variety of settings.

Quality Craftsmanship:
These trailers can resist the demands of the road while preserving their aesthetic appeal and performance thanks to the use of premium materials, precise engineering, and stringent testing.

Brand Experiences in a New Era:
Thanks to Sinoswan's display trailers , brands are no longer limited to IMMOBILE Brick-And-Mortar Locations. In this new Era of Dynamic and ImmerSive Brand Experiences, where inNovation Meets Mobileity, These Trailers Bring p Aradigm. The Ability to Develop Memorable Encounters While on the Go Raises The Bar for Brand Engagement and Create the s limitless opportunities.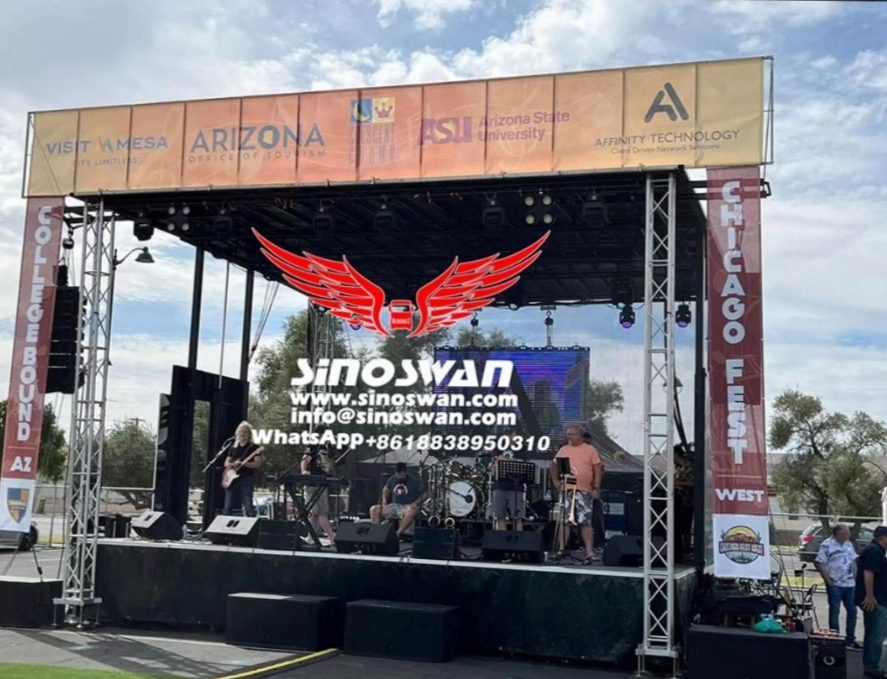 Sinoswan's show trailers are more than simply automobiles they are the physical manifestation of a company's aspirations, imagination, and vision. These trailers go above the norm and enable companies to increase their visibility, engage their audience, and leave a lasting im expression on everyone they come into contact with. Sinoswan's show trailers serve as a testament to creativity and endless possibilities for companies looking to expand their business.